Calendar Home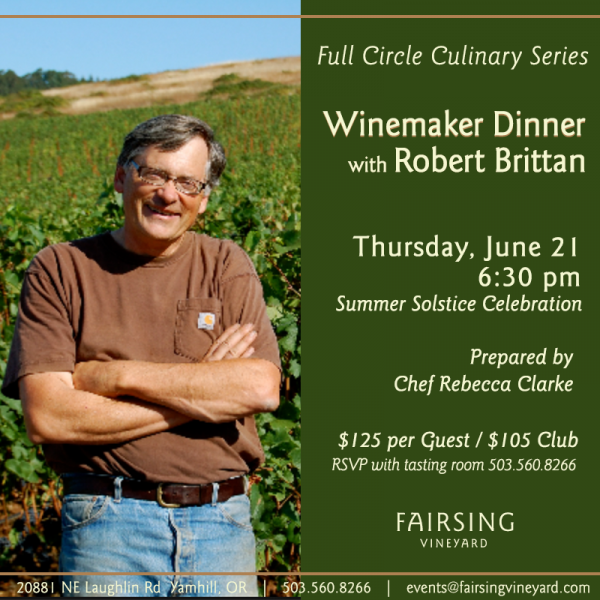 Winemaker Dinner with Robert Brittan
Winemaker Dinner with Robert Brittan Thursday, June 21 at Fairsing Vineyard to celebrate the summer solstice.

Enjoy a five-course dinner paired with our estate wines accompanied by unique winemaking insights from Robert Brittan.

There could be no better setting to commemorate the summer solstice. Join Fairsing Vineyard owners Mary Ann and Mike McNally for dinner beginning at 6:30 pm (more details via link in bio).

RSVP with Fairsing Vineyard tasting room 503-560-8266.