Statewide Featured Events
Events by Region

Oregon Statewide Events
« previous
1
2
3
...
23
next »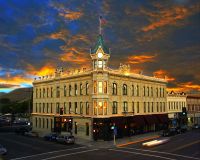 Eola Hills Wine Cellars | Rickreall
Event details
Oregon Convention Center | Portland
Learn, connect and grow at the Oregon Wine Symposium.
Event details
Various Locations in Portland, Oregon | Portland
More than 50 of the hottest local chefs and winemakers present two weeks of culinary excellence.
Event details
Bells Up Winery | Newberg
Book your private wine tasting appointment with Bells Up Winery's owner
Event details
« previous
1
2
3
...
23
next »