Calendar Home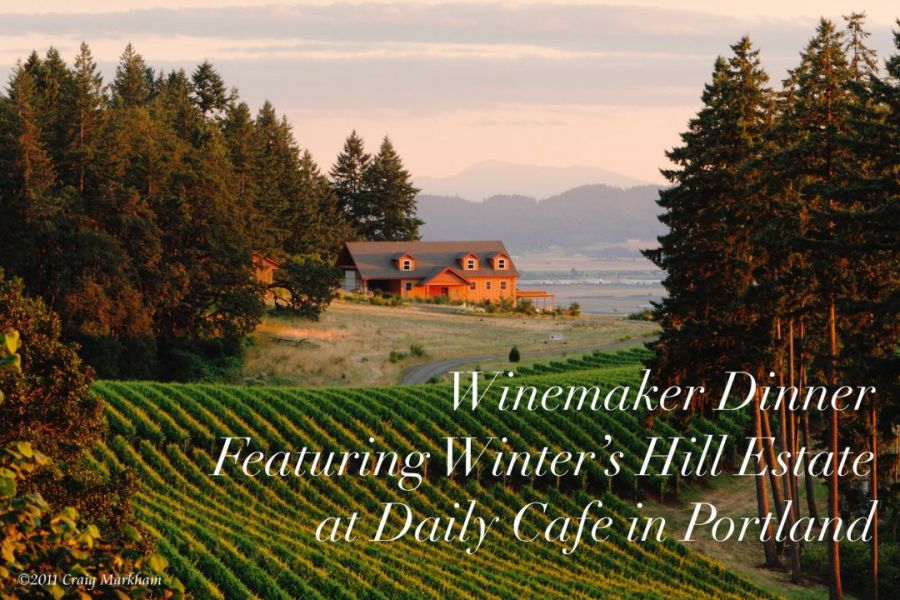 Winemaker Dinner with Chef Max in Portland
Join us for a delicious seven course wine pairing dinner hosted by Winemaker Russell Gladhart and Chef Max Germano at Daily Cafe in Portland.

We have worked with Chef Max to create a wonderful tasting menu to pair with three of our wines. We are pairing two different small plates with each wine followed with a dessert paired with the wine of your choice. For something extra special we will be bringing two barrel samples of our 2017 Pinot Noir Single Blocks to taste.

1st Pairing

2015 Pinot Gris Reserve

-Lavosh, chili infused honey, fresh ricotta, Pinot gris pickled strawberries

-Shiitake xiaolongbao, pickled ginger, soy reduction, crispy shallot

2nd Pairing

2015 Pinot Noir

-Togarashi everything roll, beef suet, nori butter

-Duck ham, crispy duck skin chip, grilled radicchio, mulled wine reduction, orange marmalade

3rd Pairing

2005 Pinot Noir Reserve

-Charred asparagus, lemon, fermented mustard vin, radish, frisee, herb emulsion, smoked salmon belly

-Pinot cured pork, blackberry gastrique, crispy potatoes, bacon aioli, chili gremolata, shallot confit, arugula

4th Pairing

-Hazelnut empanada, goat's milk dulce de leche, stracciatella semifreddo,
wine soaked raspberries
Wine of your choice

2017 Barrel Samples
Pinot Noir Block 8-Wadenswil
Pinot Noir Block 9-Pommard

Tickets: $65
Wine Club Members: $55
Includes all 7 food items & wine

Only 36 seats available

All wines will be available for sale.
The 2017 barrel samples are available for purchase as Futures at a 30% case discount only. Retail: $588, Futures $410.
Fee: $65