Calendar Home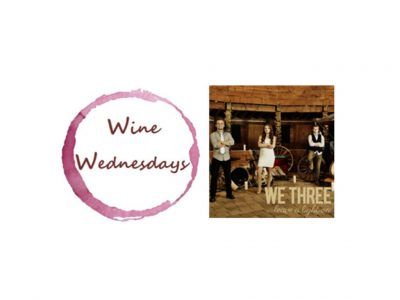 Location:
Youngberg Hill
Map:
10660 SW Youngberg Hill Road, McMinnville, Oregon 97128
Phone:
 503-472-2727
Email:
info@youngberghill.com
Website:
http://https://kazzit.com/event/wine-wednesdays-youngberg-hill-with-we-three.html
All Dates:

Jun 20, 2018 6:00 pm - 8:00 pm
Jun 27, 2018 6:00 pm - 8:00 pm
Jul 4, 2018 6:00 pm - 8:00 pm
Jul 11, 2018 6:00 pm - 8:00 pm
Jul 18, 2018 6:00 pm - 8:00 pm
Jul 25, 2018 6:00 pm - 8:00 pm
Aug 1, 2018 6:00 pm - 8:00 pm
Aug 8, 2018 6:00 pm - 8:00 pm
Aug 15, 2018 6:00 pm - 8:00 pm
Aug 22, 2018 6:00 pm - 8:00 pm
Aug 29, 2018 6:00 pm - 8:00 pm
Sep 5, 2018 6:00 pm - 8:00 pm
Sep 12, 2018 6:00 pm - 8:00 pm

Wine Wednesdays @ Youngberg Hill with We Three
Please join us for the grand opening of our 2018 Wine Wednesday Music Series at Youngberg Hill. We will be hosting music night in our event building every Wednesday thru mid September. A food truck will be onsite. Come enjoy with us!

We Three (The Humlies)

Genre: Pop & Jazz

Bio: We Three consists of three siblings, two brothers and a sister born and raised in McMinnville, Oregon. Bringing a style all their own, consisting of singer songwriter, alternative folk rock and contemporary. From the drums to the piano, the electric guitar to the acoustic, from the stand up to the electric bass and their lovely three part harmony, their mission is to create music that speaks to people right where they're at. We choose to live in the moment and our music tells our story.
Fee: $0