Calendar Home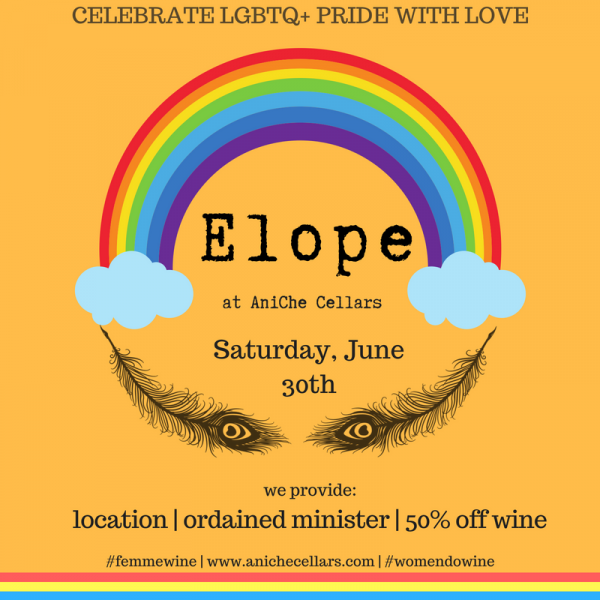 Queer Love: Elope @ AniChe Cellars
Thinking about getting married? Elope at AniChe the weekend of June 30th! We provide the site, the view, a non-denominational ordained minister and your day of wedding wine at 50% off! Show your love with pride.
(Services provided on a first come, first served basis.)

There will also be a Queer Kissing 'Booth' Picture Frame to snap pics of you and your sweetie(s) with a stunning background. And it's the last chance to "Make it Rainbow' with a colorful fruit skewer for $1 in your glass of Rose.

All 'Make it Rainbow' proceeds and tasting fees for the weekend are going to LAMBDA.