Calendar Home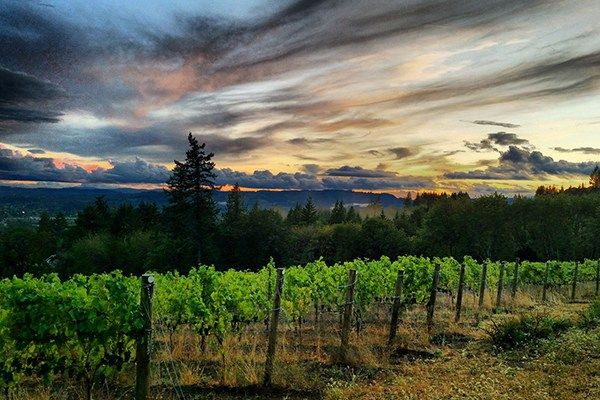 Herald the Holidays: Pre-Thanksgiving Open House
Join Dave, Sara and Katie to once again Herald the Holiday season with a Wine Country Thanksgiving open house event the weekend before Thanksgiving—no appointment necessary! The winery's estate tasting room will be open from noon to 4:00 p.m. on Saturday and Sunday, November 17 and 18, 2018.

Can't make it before Thanksgiving? Don't worry. We'll also be open immediately after Thanksgiving on (Black) Friday, Saturday and Sunday (November 23, 24 and 25).

Tastings are $15 per person, deducted from a $75 purchase. Members of Bells Up's Fanfare Club enjoy complimentary tastings throughout the event. Guests will sample four of Bells Up Winery's handcrafted wines, paired with light fare and spectacular views of the Willamette Valley from the recent porch addition. On the tasting menu:

2015 Titan Pinot Noir (90 points: Wine Enthusiast; 91 points: Washington Wine Blog & International Wine Report; 92 points: Prince of Pinot; 92 points: BinNotes)
2016 Titan Pinot Noir – NEW RELEASE (91 points: Washington Wine Blog & International Wine Report)
2016 Villanelle Tonnelier Vineyard Reserve Pinot Noir
Barrel Samples of 2017 Firebird Syrah
Located in the Chehalem Mountains AVA, Bells Up Winery is at 27895 NE Bell Road at the intersection of Zimri Drive. In its third year of operation, the label is one of Newberg's newest micro-boutique wineries—making approximately 400 cases annually—and is always open by appointment.

Bells Up composes handcrafted, classically styled Oregon Pinot Noir with grapes sourced primarily from micro-growers located on the northern side of the Willamette Valley. It also offers a small selection of other Oregon-grown varietals. The winery name refers to a dramatic moment in classical music in which performers raise their French horn bells up to project their sound with maximum intensity. Specter, a French horn player who performed for more than 20 years, says the winery is his "Bells Up" moment.

For more information, please contact info@bellsupwinery.com or 503.537.1328.
Fee: $15 refundable with $75 purchase