Calendar Home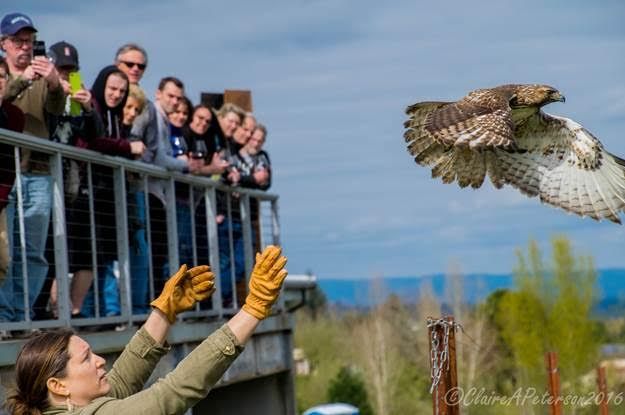 Wings Over Wine - Owl Release
A Great Horned Owl who was rehabilitated at Turtle Ridge Wildlife Center will be released at our vineyard to find a wild home of it's own.

Avian Ambassadors will be in attendance for your enjoyment and photographs, so bring your camera.

Release at 4:30PM

About Wings Over Wine:

Wings over Wine is a program of Perch, a 501(C)3 organization that provides wildlife education and support for local, licensed wildlife rehabilitators.