Calendar Home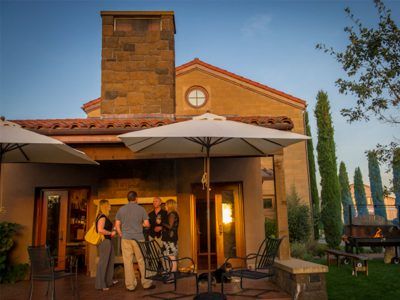 Location:
Alloro Vineyard
Map:
22075 SW Lebeau Rd, Sherwood, Oregon 97140
Phone:
 (503) 625-1978
Website:
http://https://kazzit.com/event/local-pairings-25009.html
All Dates:

Jul 21, 2018 11:00 am - 5:00 pm
Jul 22, 2018 11:00 am - 5:00 pm
Aug 18, 2018 11:00 am - 5:00 pm
Aug 19, 2018 11:00 am - 5:00 pm
Sep 15, 2018 11:00 am - 5:00 pm
Sep 16, 2018 11:00 am - 5:00 pm
Oct 20, 2018 11:00 am - 5:00 pm
Oct 21, 2018 11:00 am - 5:00 pm

Local Pairings
With this monthly program, we will be celebrating our Local Chefs and their wonderful cuisine!

Our Winemaker will be collaborating with a local celebrated Chef each month to dream up a beautiful and delicious single bite, with the goal of creating a perfect pairing with a select Alloro wine.

The recipe will be available for you to re-create at home.