Calendar Home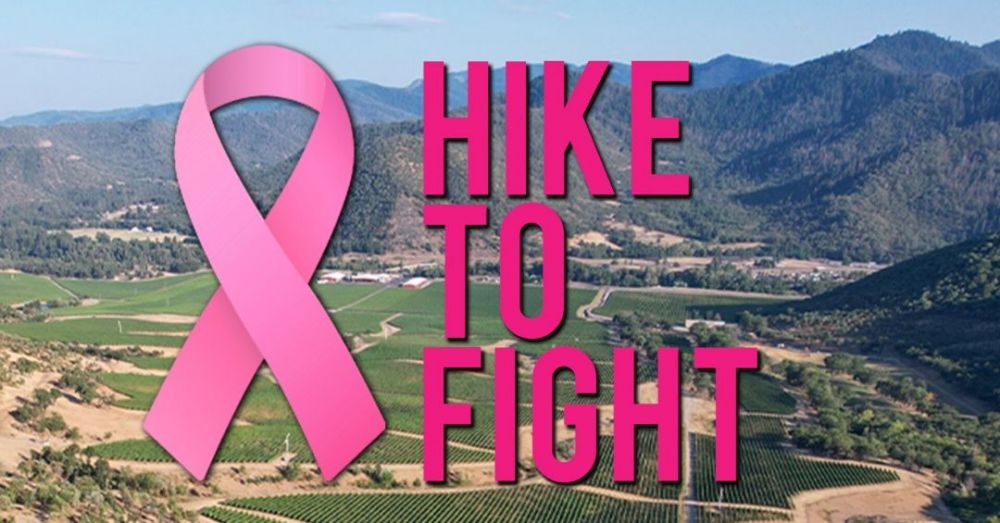 Hike to Fight - A Breast Cancer Fundraiser
It's our first annual Hike to Fight, a fundraising event to support the Asante Foundation's Cancer Center & Compassion Fund Program, in serving the Rogue Valley.

Come help us Paint our Vineyard PINK on October 1st as we hike through our vineyard. This is a leisurely 3-mile hike through our beautiful vineyard while enjoying sips of our PINK wines (or PINK lemonade), followed by a PINK Party Celebration in our Tasting Room backyard complete with live music and food trucks.

The registration fee is $40 and each participant will receive a custom PINK hike tee shirt, wine tastings and admission to the PINK Party. This is a family friendly event and kids are welcome. Please invite friends and family to join this impactful event. Tickets are limited, sign up today!

If you are not able to attend or don't live local, you can still participate. Register as a Virtual Hiker, and we will send your shirt to you. Then you can complete a hike/walk and be part of the fight against breast cancer. Direct donations can be made to Asante Foundation as part of our Hike to Fight. We believe in the power of community and the beauty of the great outdoors, and we are thrilled to combine these passions to support a cause close to our hearts.
Fee: $40.00