Calendar Home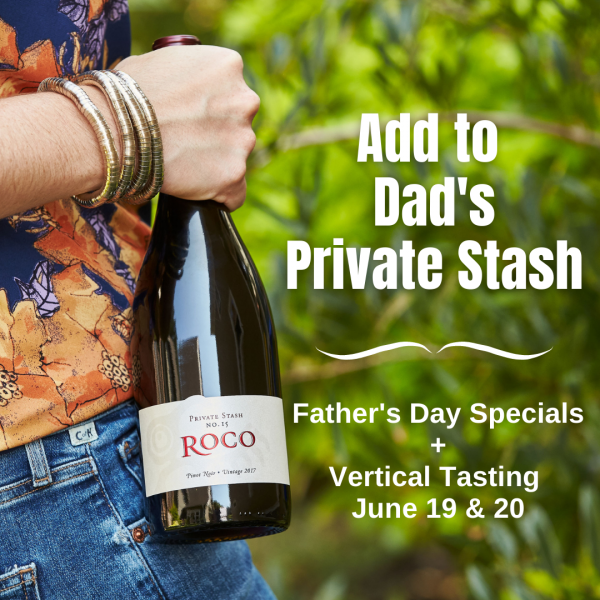 Father's Day Weekend at ROCO
Father's Day Weekend Private Stash Vertical Tasting
June 19 & 20, 2021 | 10am – 4pm | $30

All dads have a "private stash" of their favorite indulgences. Our winemaker, Rollin, is no exception. He has selected specific vines to produce his coveted Private Stash wine, a limited production wine from his estate vineyard, Wits' End. It was first produced in 2003 for the winemaker and his immediate family's private stash. Thus the name.

This Father's Day, bring your favorite gentleman out to enjoy a vertical of this special wine, and take home a few bottles to stash away for later.
Fee: $30