Calendar Home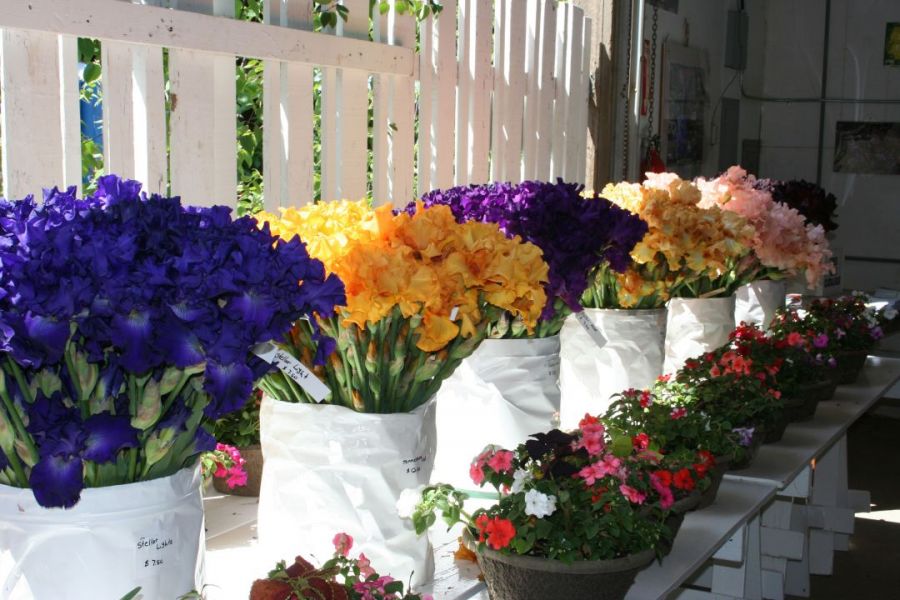 Schreiner's Iris Gardens Opening Weekend
Rain or shine, the Irises will be exploding with gorgeous color across ten acres of display gardens. Highlighting this much-anticipated event will be tastings from Methven Family Vineyards, Elixir Craft Spirits, and Spiritopia, plus demonstrations, classes, food, drinks and awesome scenery!
Friday, 9:00 a.m. to 6:00 p.m., Iris Bloom Season open house kicks off, rain or shine with the gift shop open from 10:00 a.m. to 6:00 p.m.
Saturday, 11:30 a.m. Get your heart pumping and join The Adult Congenital Heart Association Bicycle Ride. All proceeds from this event will benefit ACHA. Enjoy a tour of the gardens and receive a bouquet of irises for your contribution! Registration is $30.
Saturday & Sunday, 10:00 a.m. to 4:00 p.m., Spiritopia Craft Spirits of Corvallis, Oregon (www.spiritopia.com) will offer tastings of their fine liqueurs. Tantalize your taste buds with their premium artisan liqueurs and purchase your favorites to take home.
Saturday from Noon to 5:00 p.m., Elixir Craft Spirits of Eugene, Oregon (elixircraftspirits.com), makers of artisanal liqueurs in the Old World tradition, will tempt you with tastings of their Iris liqueur and other varieties.
Also Saturday & Sunday, Noon to 5:00 p.m., Methven Family Vineyards of Dayton, Oregon (methvenfamilyvineyards.com) will offer tastings of their incomparable Willamette Valley wines.
Saturday 12:30 p.m. to 1:00 p.m., check out our live How to Dig & Divide Iris Demonstration. We will discuss and review the proper time and technique for digging and separating Irises. It's easier than you think! Bring your questions and learn tips from the experts. Free demonstration, open to all.
Fee: $5 for parking; nominal fee for wine and liqueur tastings.