Calendar Home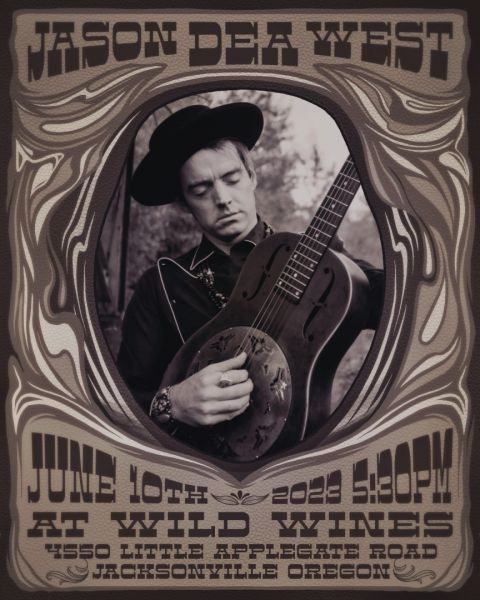 Jason Dea West live at Wild Wines
We can't wait for another show with Jason Dea West! Sure to be fantastic! He always puts on show worth seeing, rain or shine!
Join us at the stage at Wild Wines for an evening of music, food, wine and friends. Chomp food truck will be serving delicious food.
Family friendly, come early to guarantee seats, or bring your own chairs/blankets. Suggested donation of $10 all goes to support the musicians!
See you there!