Calendar Home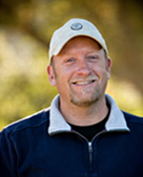 Guest Winemaker: Trent Moffett, Moffett Vineyards
This is Trent's second Guest Winemaker appearance. When he joined us last year, he brought his block buster Napa Cabernets. He's promised us another Napa Cab today, alongside his new Oregon releases.

Trent is a second-generation vintner with an inherent passion for winemaking. He grew up in the Napa Valley, farming during his summers, winemaking, and fully learning the ins and outs of the family wine business, Livingston Vineyards.

Over the past 20 years Trent has had the privilege of working with some of the most talented and distinguished winemakers in the Napa Valley starting with Randy Dunn of Dunn Vineyards, John Kongsgaard, Marco Digiulio, Greg Graham of Rombauer and currently Jennifer Rue, as well as his own parents, Diane and John Livingston. In 2000, he travelled to New Zealand's South Island to work a harvest with Grant Taylor, one of the South Island's leading winemakers.

Trent currently produces three different labels, Moffett Vineyards, his heritage label that delivers classic limited production batches, Screenplay Wines, his spirited and cutting edge blends and C&T Cellars, his casual and accessible label.
Fee: $15, waived with 2-bottle purchase