Calendar Home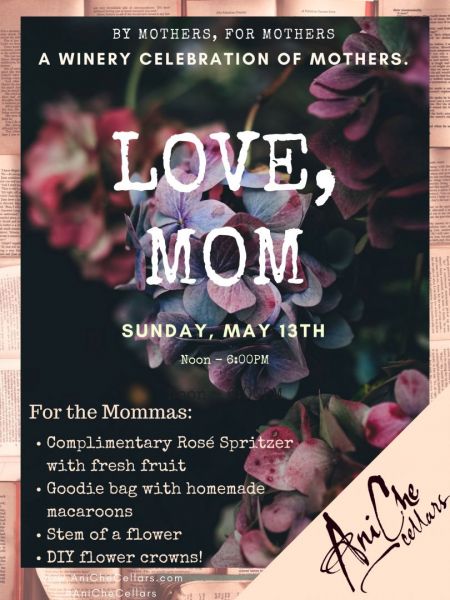 For Mothers, By Mothers: A Celebration of Mothers
Feel the love, moms. Relax and enjoy a celebration of you and all the beautiful, hard, nurturing, tearful, joyful, and most wonderful roles a person can have in life!

Mamas enjoy:
-A complimentary rosé spritzer with fresh fruit
-Free tastings
-Goodie bag with homemade macaroons
-Stem of a flower
- and DIY flower crowns. We'll have the bases made up and you add your own flowers, or have another do it for you!

Plus, brand new hot-off-the-press issues of Motherhood in the Gorge magazine featuring little old us will be available for sale!