Calendar Home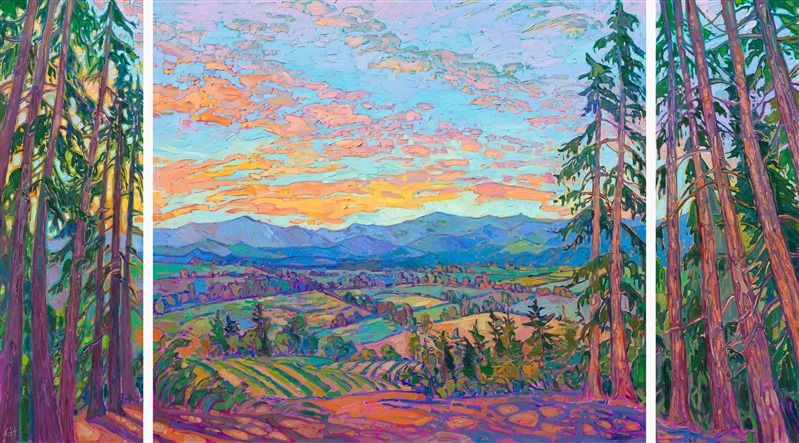 Erin Hanson: Art & Wine Tour 2023
Calling all lovers of art and wine! You are invited to Oregon wine country for a memorable wine tour experience. Contemporary impressionist painter Erin Hanson has partnered with several of the most popular Willamette Valley wineries for a unique Art & Wine Tour.

From September 2nd through October 1st, participating wineries will feature a selection of Hanson's artwork. All those enjoying the tour can receive discounts on wine tastings, enter a raffle for various prizes, and get a chance to win a signature 3D Textured Replica signed by Erin Hanson.

Enjoy this combination of beautiful art coupled with Oregon's premier vintages.

Tour Dates:
September 2nd - October 1st, 2023

Participating Wineries:
Abbey Road Farm
Chris James Cellars / Carlton & McMinnville Locations
Monksgate
LaurelRidge
Pikes Place Road
Black Dog Vineyards

Admission:
The event is free, and if you mention that you are participating, you can get a special discount on your wine tasting.