Calendar Home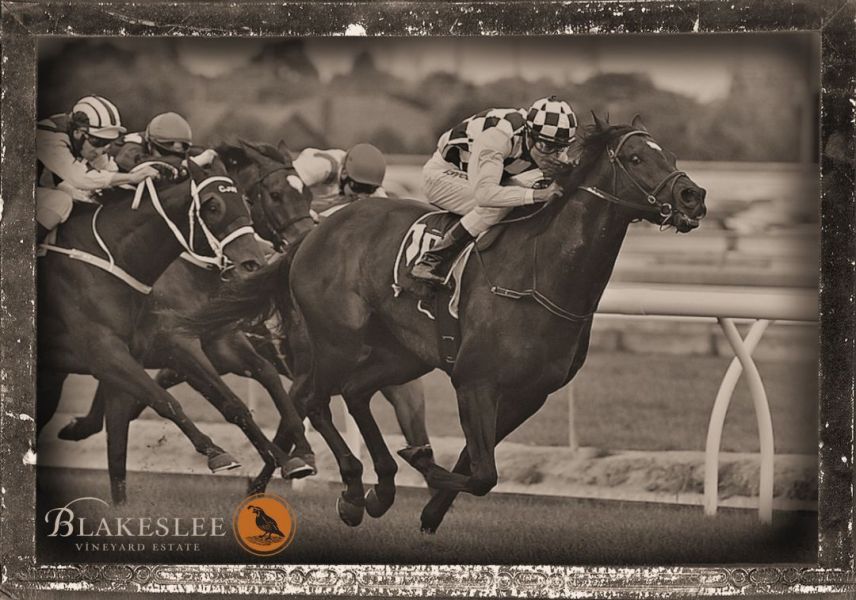 Derby Day Grand Adventure
At this ticketed May 5th event, the Kentucky Derby will be broadcast live in the idyllic green grass of Blakeslee Vineyard Estate.

Inclusive of the following Pre-race activities to build the excitement:

Place your Bets. "Bet" on your favorite in our vintage races and win something special if your horse finishes first.

Are you a sure bet? Run for the Roses and impress with your "jockey skills" in our stick horse races.

Get a Taste of Southern Hospitality with a Complimentary Specialty Blakeslee Mint Julep, Gourmet Popcorns and a White Tablecloth Catered Lunch Buffet.

Memorialize your Derby Day; pose in the Winner's Circle with a Garland of Roses

Prance About in Your Best Derby Fashion; Prizes for the Best Dressed Couple and Most Sensational Hat

The Celebration Continues as you take home a bottle of Blakeslee Wine to toast your Derby adventure

It's the event all your friends will be talking about. Don't be left at the starting gate. Follow our features as we discuss traditions, attire and recipes in preparation for the most exciting two minutes in sports.

No matter how your favorite finishes, have a winning day at Blakeslee Vineyard Estate.
Fee: $100