Calendar Home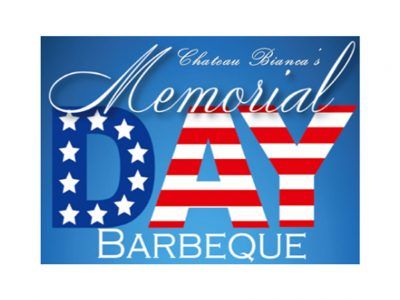 Chateau Bianca's Memorial Day BBQ
During Memorial Day Weekend, come join us on Saturday, Sunday, or Monday for a special lunch out at the Vineyard.

The patio will be open, the wine will be flowing, and there should be a good time to enjoy the Memorial Day Holiday.

$20 per BBQ Plate, includes sides and a glass of wine.
Fee: $20