Calendar Home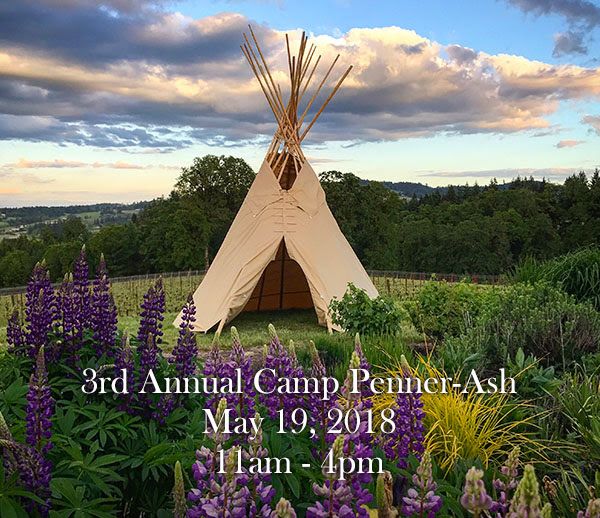 Camp Penner-Ash
It's Camp Penner-Ash time - our most anticipated event of the year and the release of our 2016 Estate Pinot Noir!

Join us Saturday, May 19th, 2018 from 11am - 4pm for a campfire, s'mores, games, archery, live music, and food. We will be pouring our May club wines, along with our newly released Estate Pinot Noir.

Tickets: $35 for non club members.
 Club members receive 4 complimentary tickets to this event.

Call the tasting room at (503) 554-5545 to reserve your tickets!
Fee: $35