Calendar Home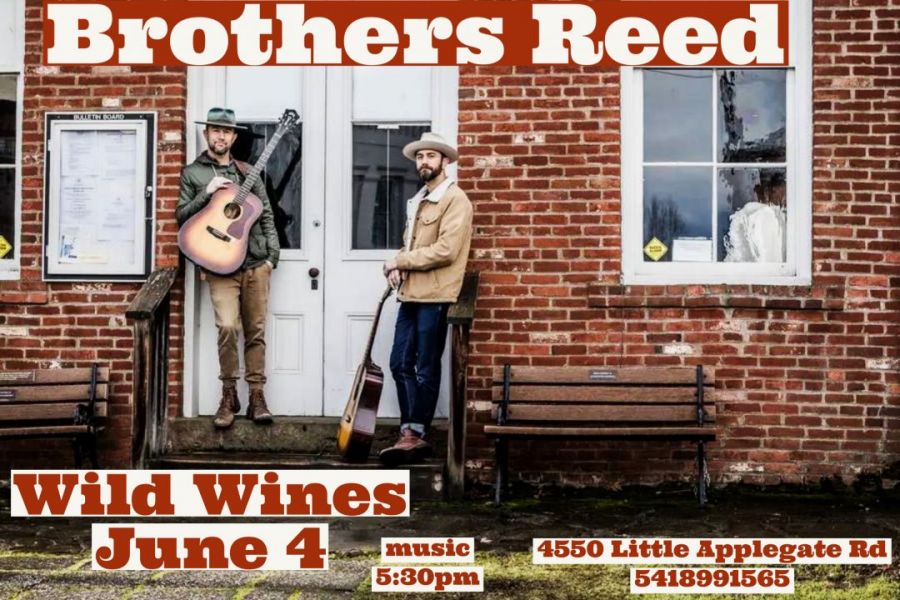 Brothers Reed live at Wild Wines
The Brothers Reed are back for another spectacular show on the outdoor garden stage at Wild Wines! Music begins at 5:30pm, please arrive early to guarantee a seat, or bring your own chair/blanket. Rogue River Smokin BBQ is the food truck for the evening! Family-friendly event with a suggested donation of $10, all goes to the musicians!
With their comedic brotherly banter, impeccable harmonic expression, and widely varying influences, a Brothers Reed performance will have you reflecting on lost lives and lovers, laughing hysterically and leaving completely entertained.
The duo incorporates harmonica, percussion, into their live performances, soothing your soul with songs that are familiar yet original. Whether they are finger picking their way through a lamentable ballad or bringing you around full-speed with a barn-burning bluegrass number, The Brothers Reed are masters of their craft.
Fee: $donation