Calendar Home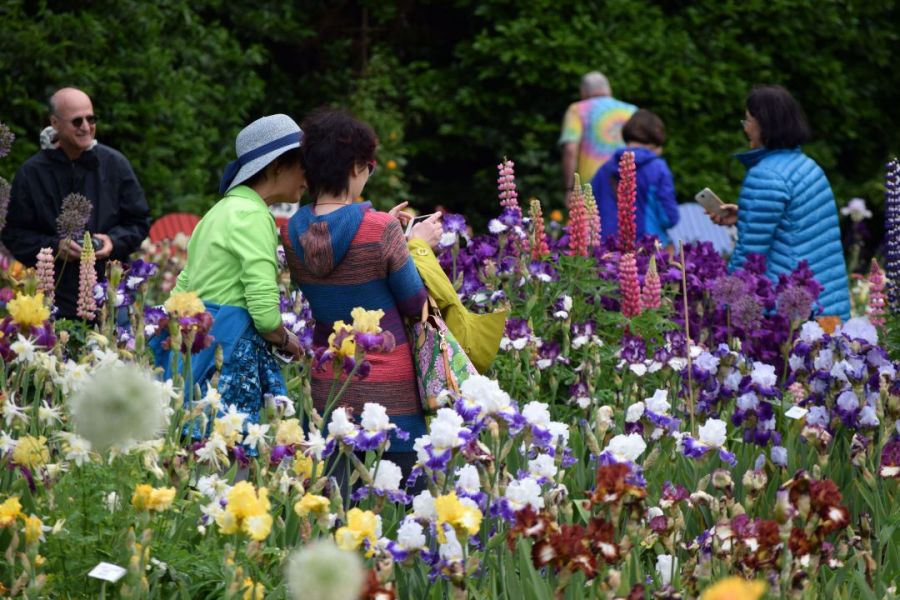 Annual Memorial Day Celebration
Celebrate Memorial Day at Schreiner's Iris Gardens with a daylong event featuring delicious liqueur and wine tastings, tangy barbequed chicken and toe-tappin' music, all set among our gorgeous blooming Iris gardens. Artists from around the valley will be joining us to display and sell their works of art. Many of these artists have been painting in the Display Gardens for years; all will have Iris-themed work on display and for sale.
10:00 a.m. to 4:00 p.m., Spiritopia Craft Spirits of Corvallis, Oregon (www.spiritopia.com) will offer tastings of their fine liqueurs. Tantalize your taste buds with their premium artisan liqueurs and purchase your favorites to take home.
Beginning at 11:30 a.m. until 4:00 p.m. sit down for our famous Chicken BBQ featuring the culinary delights of the Gervais Knights of Columbus. Only $11 per plate, it includes a half-chicken, coleslaw, baked potato, and beverage.
From Noon to 5:00 p.m., Methven Family Vineyards of Dayton, Oregon (methvenfamilyvineyards.com) will offer tastings of their incomparable Willamette Valley wines.
Then, Monday from 1:00 p.m. to 4:30 p.m., listen to memorable tunes and swingin' songs from the talented musicians of Calamity Jazz (calamityjazz.com), a group of top performers from all over the West Coast.
Also, 9:00 a.m. to 2:00 p.m., the Mt. Angel Sausage Co. cart will be here with mouth-watering sausages, curly fries, elephant ears and soft drinks for purchase.
Cost: The gardens and music performances are open to the public. The chicken BBQ is $11. Wine and liqueur tastings are available for a nominal fee. Parking is $5 per car.
Fee: $5 for parking, nominal fee for wine and liqueur tasting.