Calendar Home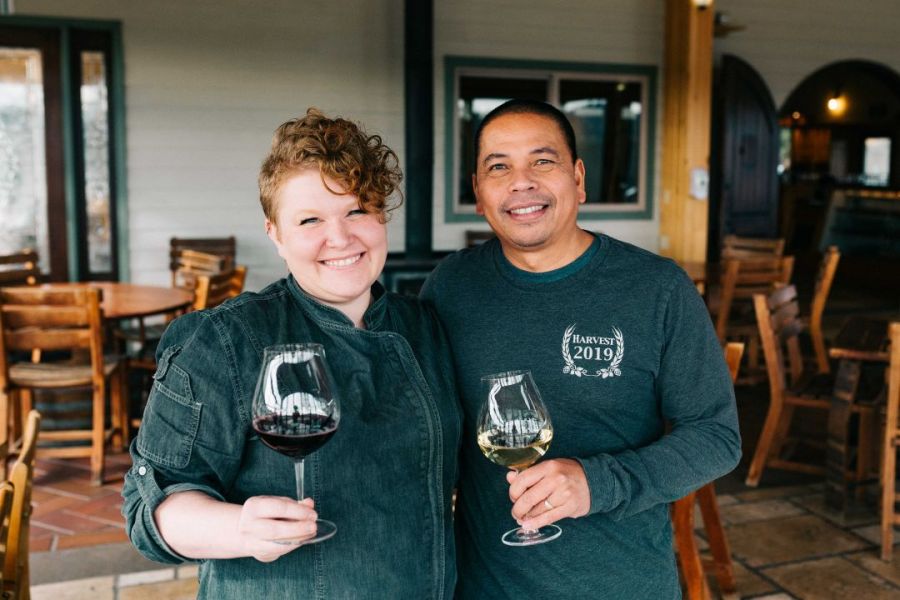 Winemaker Dinner featuring Chef Natalie Sheild
Sweet Cheeks Winery is partnering with Chef Natalie Sheild to bring you a meal you won't soon forget. Join our winemaker, Leo Gabica, and Chef Natalie for a six-course wine-paired dinner. These dinners were created to allow for creativity within the culinary and viticulture world - a true and honest place for a chef and winemaker to create magic together. Our Founder, Dan Smith, loved hosting friends and family around his dinner table and this event was one of his favorites.


Menu

First Course | Phyllo Tartlett stuffed with Whipped Mascarpone & Ricotta topped with House Apple Chutney and a Pork Belly Crouton. Paired with our 2019 Luminary Sparkling

Second Course | Honeydew & Lime Gazpacho with Butter-Seared Scallops and a Blood Orange & Carrot Gastrique topped with Charred Meyer Lemon and Microgreens. Paired with our 2022 Sauvignon Blanc

Third Course | Rosé and Pine Nut Vinaigreete tossed Arugula with Watermelon Wedge Rosette filled with Yogurt & Feta Mousse. Topped with Candied Hibiscus Petals. Paired with our 2021 Pinot Noir Rosé

Fourth Course | Pickled Strawberry Glazed Duck Breast on a bed of Rutabaga & Yukon Gold Mash topped with Sweet Pea Tendrils. Paired with our 2015 Reserve Pinot Noir, pulled from our Library for this event

Fifth Course | Nutmeg Chèvre Wellington with Mdonna Hazelnut Duxelles. Paired with our 2017 Davis Vineyard Pinot Noir, pulled from our Library for this event

Sixth Course | Dark Chocolate Pot De Creme Pie topped with hand harvested Sea Salted Caramel and Mocha Whipped Cream in a Coffee Graham Cracker Crust. Paired with our 2015 Serra Vineyard Syrah, pulled from our library for this event.

The event is at Sweet Cheeks Winery on Saturday, April 15th at 6:30pm. Limited tickets available.
Fee: $135