Calendar Home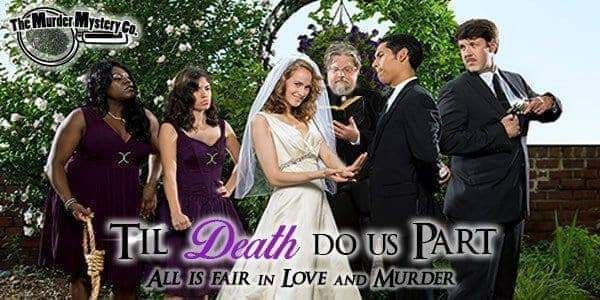 Murder Mystery Valentine's Event
Grab a date, or come solo, and join us for the NIGHT OF YOUR LIFE!
Saturday, February 15th, 2020!
21+ ONLY

*RESERVATIONS REQUIRED
Tickets:
$75/1
$145/2

Your ticket includes the INTERACTIVE LIVE WHODUNNIT SHOW, a BOTTLE of your choice red, white or sparkling wine, HORS D'OEUVRES (complete menu tba), and LOCALLY MADE TRUFFLES.

The Murder Mystery Company's professional actors come and engage in a two-hour, interactive mystery event! Someone will die in a comedic way, and the party will have the opportunity to solve the crime as a team. YOU MAY EVEN BECOME A SUSPECT YOURSELF!
Fee: $75