Calendar Home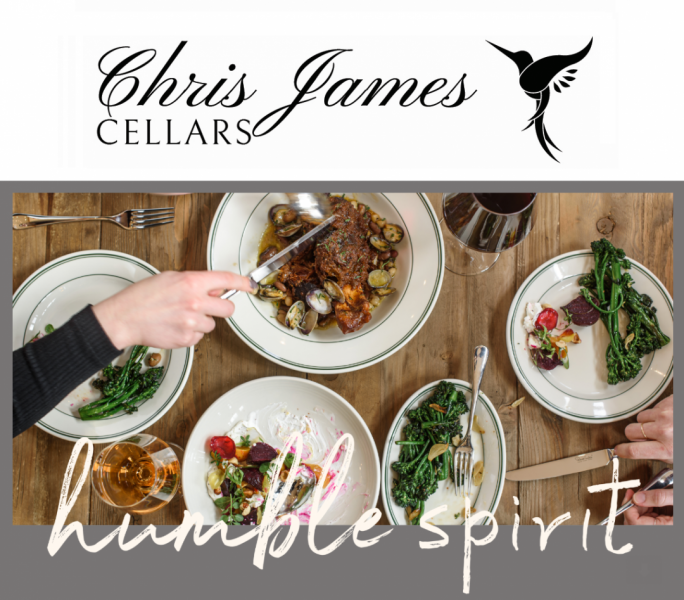 Harvest Dinner 2022
Harvest Dinner 2022
humble spirit & Chris James Cellars at the Estate
Saturday, September 24, 2022 | 5 to 7 pm

The newest downtown McMinnville restaurant, humble spirit, is now open, and we are ecstatic to be partnering with them for our upcoming 5-course Harvest Dinner paired with our Estate wines!

This will be Chris James Cellars' first ever Annual Harvest Dinner! Chris will be present to share information about the wine pairings, and how the current growing season will impact the 2022 vintage.


About humble spirit

The wine country restaurant is part of "The Ground" hospitality collective, along with Tabula Rasa Farms, Source Farms, The Farmhouse, Inn the Ground (coming soon B&B), and other hospitality experiences.

Every meal at humble spirit showcases purposefully sourced ingredients with a particular focus on local provisions and regenerative farming.


Cancellations made after 9/18/22 will not receive a credit, refund or event exchange.
Fee: $180.00 / 5 course meal with 6 wines