Calendar Home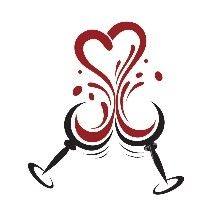 For the Love of Wine
Join us for our annual Valentine's Day Celebration and Marketplace: For the Love of Wine!
In the spirit of love & wine, we have put together a wonderful celebration of the things we love most! We'll be serving 2015 Chardonnay Arthur, 2015 Dundee Hills Pinot Noir, and 2014 Laurène Cuvée. Also included in our flight will be several wines from Burgundy. We have invited several local producers to come share their culinary passions with you. Enjoy delights from Briar Rose Creamery, Caravan Coffee, Ranger Chocolate, Hummingbird Spice Company, Pacific Hazelnut Candy Factory, Tabor Bread, Olympia Provisions and Loustic Catering. We will also have live music outside featuring We Three.
Fee: $25 per person advance purchase, $30 per person at the door. Classique and Mid Club Members receive complimentary entrance for two, Plus Members receive complimentary entrance for four.