Calendar Home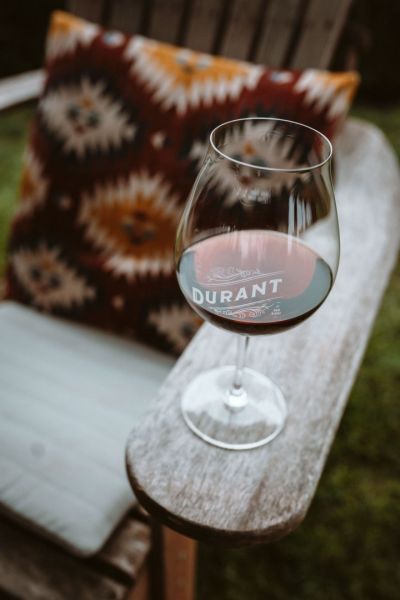 Durant Hosts Second "Dinner in the City"
Durant, home to the Durant Vineyards Winery & Tasting Room and Oregon's only commercial olive mill, is celebrating 50 years of growing wine grapes and being stewards of the land on the hill they call home with the second installment of their Dinners in the City series on Friday, June 9. The series, which features collaborations with downtown Portland hotels, chefs and other partners, brings the signature experiences of Oregon's famed wine country to diners and wine enthusiasts in the heart of the city.

The second installment of Dinners in the City will be held in Dossier's Bistro Alder restaurant, with a meal curated by Durant's Culinary Team, Chefs Eric Bartle and Sara Kundelius, and Bistro Alder's Chef, Aaron Dionne. The event will begin in the Broadway Room, where guests can learn more about the history of Durant Vineyards and Sokol Blosser Wines while enjoying oysters and sparkling wine from both wineries. The five-course meal will feature Durant Olive Mill olive oils, and will be accompanied by wines selected by Paul Durant of Durant Vineyards and Alex Sokol Blosser of Sokol Blosser Winery. Dessert will be a collaboration with Portland-based Ranger Chocolate.

"The Durant family has always recognized the importance of community and collaboration throughout its 50 years of not only growing grapes in the Dundee Hills, but also working with our neighbors and partners in Portland," said owner Paul Durant. "That's why we're especially excited to collaborate with Dossier, Chef Aaron Dionne and Alex Sokol Blosser to highlight the flavors, ingredients and culinary preparations that collectively define Oregon Wine Country cuisine — while also contributing to the revitalization of downtown Portland."

Chef Aaron Dionne, formerly of Portland's iconic Higgins Restaurant, draws upon his extensive background in French cuisine — and inspiration from the seasons, as well as ingredients that are raised, harvested and foraged in the region — to create dishes that are elegant, yet creative and approachable.

Better known to some as The WildernessHunters, Eric Bartle and Sara Kundelius are a husband-and-wife chef couple who spent five years traveling seasonally across the US, working as chefs and managing remote lodge properties from Alaska to Wyoming. Chef Eric, who served as sous chef at the James Beard-awarded Higgins Restaurant, will oversee one of the dinner courses. Chef Sara, a pastry chef who previously served as Executive Pastry Chef for the Heathman Hotel Group, will direct the dessert.

The menu for the June 9 dinner will feature: Appetizers of oysters and sparkling wine with five prepared courses including spring endive, halibut carpaccio, confit duck leg, smoked short rib and a dessert of pistachio almond cake with avocado olive oil ice cream featuring Ranger dark chocolate.

The June 9 dinner is priced at $150 per person, and tickets are on sale now – details and reservations are available here. Valet parking is included. The event begins at 5 p.m.

Guests who are attending the dinner and wish to stay at Dossier on June 9 can enjoy a discounted rate on their room by using the promo code 'DURANT' when booking online - link here. Dossier is located at 750 SW Alder Street in downtown Portland.

About Durant
Founded in 1973 in scenic Dayton, Ore., Durant includes Durant Vineyards Winery & Tasting Room, charming accommodations at the one-bedroom Garden Suite and two-bedroom Stonycrest Cottage, and Oregon's only commercial olive mill, Durant Olive Mill. As pioneers in Oregon's wine-making industry, the Durant family has become renowned for bright Pinot Gris, lively Chardonnay, Sauvignon Blanc, Brut, and food-friendly Pinot Noir. In 2008, Durant founded Durant Olive Mill, consisting of 17 acres of olive trees and a state-of-the-art Italian olive mill. Durant Olive Mill is the premier purveyor of Oregon milled extra virgin olive oil and home to the annual Olio Nuovo Festival. Year-round, visitors are invited to stroll the grounds to see the beautiful gardens, hedges and koi pond, peruse the artful garden pottery for sale and admire the fragrant plantings of rosemary, lavender and other herbs. For more information or to purchase Durant goods online, visit: https://durantoregon.com/.


Fee: $150