Successful Seconds
Oregon Wine Country chefs cook up new restaurant concepts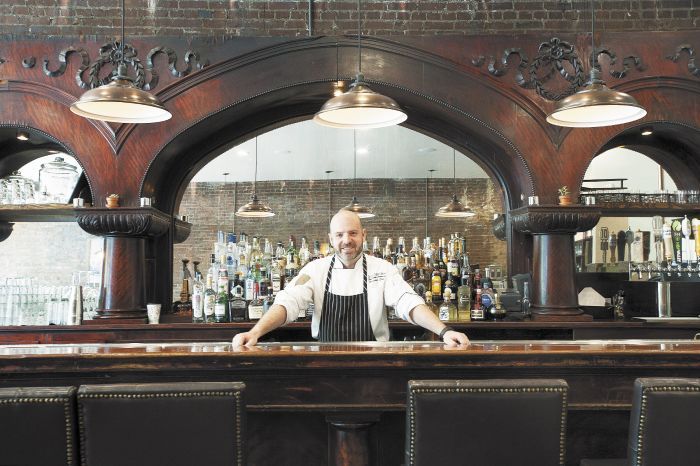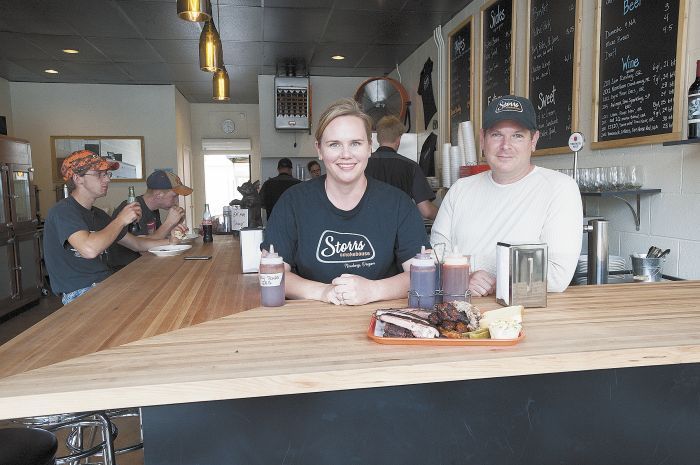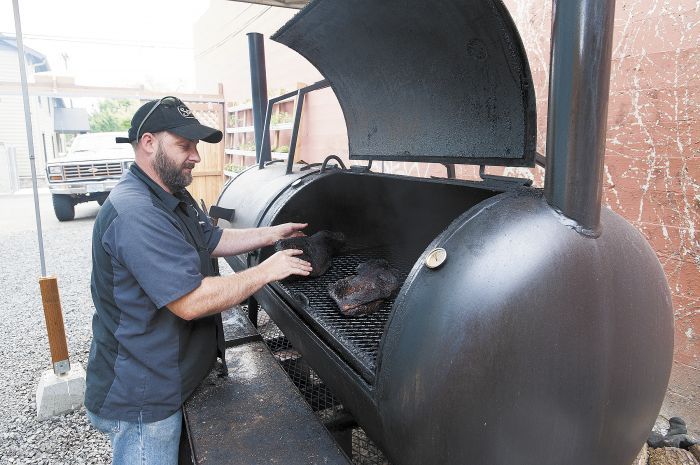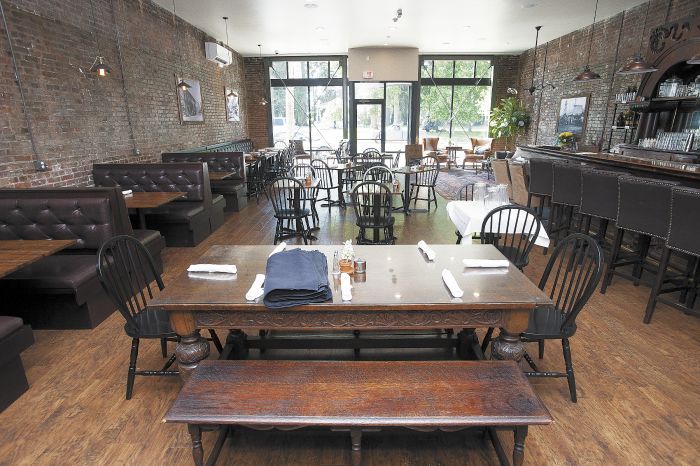 Oregon Wine Country chefs cook up new restaurant concepts
By Karl Klooster
The Joel Palmer House in Dayton and The Painted Lady in Newberg are among a few restaurants in the Yamhill Valley claiming world-class credentials.
Both have built admirable reputations in the categories that matter: food, service, wine and ambience. They have also earned inclusion in another, possibly even more important category: consistency.
The Joel Palmer House opened 17 years ago, in 1997, and has become known internationally as a mecca of mycology — an unmatched master of mushroom-centered cuisine.
When Pennsylvania transplant Jack Czarnecki and Heidi, his wife, established their restaurant in Dayton's oldest Victorian-era mansion, critics questioned whether making such a classy commitment in the little, out-of-the-way town was a wise move.
In a cuisine-oriented fulfillment of the Field of Dreams quote "cook it and they will come," that is exactly what they did. Word soon spread everywhere that something sublime was happening with mushrooms in Oregon Wine Country.
Ownership has now been passed to son Chris Czarnecki, who almost literally grew up in the restaurant. Starting with his personal touch in the kitchen, he conscientiously maintains the superior standards his parents set in every aspect of the Joel Palmer House dining experience.
By the time Allen Routt and Jessica Bagley decided to take the plunge into self-employment, the two already amassed 35 years of top-tier culinary experience between them. They worked in San Francisco, rural Virginia, Portland, Miami, the Napa Valley and Las Vegas before setting out to make a memorable mark in Oregon Wine Country.
Like the Czarneckis, Routt and Bagley selected a Victorian in which to place their linen table-cloth evening eatery. Their house, however, was located just a block off the main drag in downtown Newberg. In tune with the San Francisco movement that has seen Victorian residential architecture both there and elsewhere glimmer and glow with creative paint treatments, the couple applied an inspired exterior scheme to their own Painted Lady; thus the name.
Opening on Memorial Day weekend 2005, The Painted Lady featured fine dining in a lovely, low-key environment that aimed for effortless perfection. The quality of the experience made the restaurant a culinary icon from the outset.
Fast forward to 2014, successful runs still continue for both restaurants. But, in both instances, owners once again felt the entrepreneurial urge. Though proceeding on parallel tracks, these yearnings were entirely independent and coincidental.
For Routt and Bagley, the aroma of classic barbecue overwhelmed them to the point where they could no longer resist.
A prime location on First Street with an enclosed and easily accessible area in the back for the tandem barrel-shaped barbecue beckoned. The couple put their heads together to carefully plan every detail of the menu, layout and logistics. They named their new venture Storrs Smokehouse after Routt's mother's maiden name as well as his own middle name.
Storrs' menu is inspired by classic barbecue techniques augmented by occasional innovations. They emphasize slow cooking and fast service for main entrées featuring Texas brisket, Southern-style pulled pork, wings and Midwest rubbed ribs.
A meal could be made from the sides alone, including coleslaw, three-bean salad, baked beans, collard greens, pasta salad, mac 'n' cheese, corn on the cob and tomato salad.
For your slathering pleasure, choose one or all of the three distinctive sauces: Texas Classic, Eastern Carolina Vinegar or Middle Eastern-Thai. Green tomato pickles on the side are a specialty.
Finish up with a slice of pecan pie or Fromage Blanc and Pinot Noir Jelly ice cream — among other intriguing homemade flavors like Salted Caramel Whiskey Brownie, Honey Cornbread and Brown Butter. Meanwhile, enjoy it all with local wines, several microbrews and specialty sodas.
Back in downtown Dayton, another restless restaurant mind was abuzz with ideas.
Chris Czarnecki might now be the proud owner, manager and executive chef of The Joel Palmer House, but it was his parents who had built it, turning a dream into reality.
When he heard an old tavern across from Courthouse Square on Ferry Street was going under, he leapt into action. Space in the town's only substantial commercial block was a rare and desirable commodity.
Before you knew it, the Barlow Room was born and all the Czarneckis — Chris, wife Mary, Jack and Heidi — were on board along with the new baby and another on the way.
Since a rich, historic heritage had served them so well with the Joel Palmer House, Chris and company decided to borrow from Palmer's own pioneer story. The co-founder of Dayton and a prominent figure in the early days of Oregon, Palmer had traveled west by wagon train in 1845. His 45 wagons hooked up with Sam Barlow's seven, and the two decided to find a new, shorter route through the Cascades.
Their joint efforts led to the discovery of the Barlow Pass and creation of the Barlow Road, which became the preferred way to reach Oregon City since that time. Honoring the adventure and its pioneer participants are historic Dayton photos and a fabulous turn-of-the-century back bar that once graced the Dayton Opera House and was saved when the historic building burned.
The Barlow Room, billed as a restaurant and bar, offers small plates such as steak bites with house-made steak sauce and fried onions, and tasty fried Dahl rounds (pan-fried lentil dumplings) with a cilantro-yogurt sauce, among others. Soups include Joe's Wild Mushroom Soup, a family recipe of 50-plus years, as well as a seasonal option. There are also four salads, three pastas, two sandwiches and the one-and-only Barlow Burger. The dinner menu entices with pulled pork, stuffed chicken breast, fresh fish and steaks provided by Painted Hills.
Parents will love the kids' menu, which includes chicken tenders, mac and cheese, cheeseburgers, mixed veggies and the tongue-in-cheek "Pirate," an extra fork and plate for stealing off parents' plates. And no one will want to skip dessert with options like a deep dish cookie, seasonal crème brûlée, flourless chocolate cake and affigato (espresso, ice cream and liqueur.)
As might be expected, the back bar — reputed to have come from London through the then only recently opened Panama Canal — is whiskey-centric and cocktail-oriented. An eclectic selection of local and imported wines and beers completes the alcoholic offerings.
All of the above should be considered as discovering the delicious way that seconds can be just as good as firsts.
The Barlow Room
Address: 306 Ferry Street, Dayton
Hours: Wed.–Sun., 11 a.m.–close
Phone: 503-714-4328
Website: www.thebarlowroom.com
Storrs Smokehouse
Address: 310 E. First Street, Newberg
Hours: Thurs.–Mon., 7 a.m.–7 p.m.
Phone: 503-538-8080
Website: www.storrssmokehouse.com