Linfield begins wine education program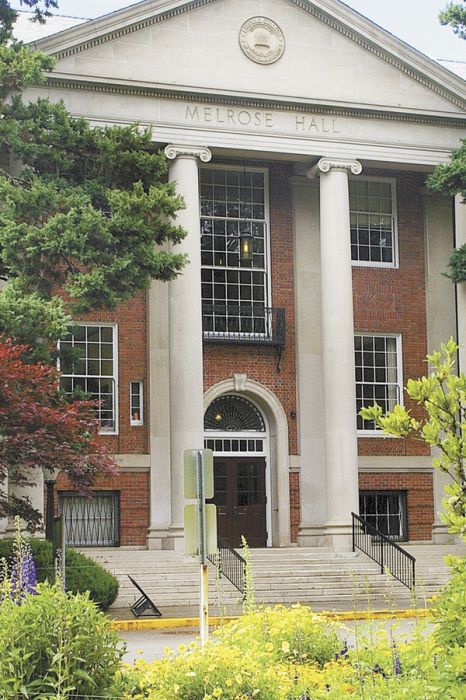 By Wine Press Staff
Linfield College, located in McMinnville, is establishing the "Oregon Wine Industry Experience," a year-long program preparing students for professional careers in Oregon's rapidly growing wine industry. The unique curriculum was made possible with the help of a $48,000 grant from the prestigious James S. Kemper Foundation, based in Chicago.
The program will include the following courses: Summer Wine Institute, Fall Harvest Experience, Wine Career Exploration and Spring Winery Internship at a Willamette Valley winery.
Wine industry professionals from Willamette Valley vineyards and wineries will host and teach courses during the 10-week Summer Wine Institute. Students will learn about grapegrowing, winemaking and bottling, among other topics. Sustainability will be addressed, along with distribution and marketing.
Included in this course is the opportunity to work at the International Pinot Noir Celebration, which attracts 800 wine aficionados from around the world to the Linfield College campus every July. Students will also have the opportunity to interview members of the Oregon Wine Board and visit wineries.
Growers and winery owners say experiencing the wine harvest is a crucial rite of passage for anyone interested in understanding vineyard operations. During the Fall Harvest Experience, students will work at Willamette Valley wineries and vineyards alongside other temporary harvest employees, for a hands-on course about the harvesting process.
The Wine Career Exploration Course, held during Linfield's January Term, will introduce students to the many jobs and positions needed to operate a vineyard and winery, ranging from viticulturist to winemaker, sales manager to marketing director, and label artist to web designer.
Finally, the Spring Winery Internship will end the year program with each internship experience developed around the needs of the winery and the career interests of the student.