Rogue Valley AVA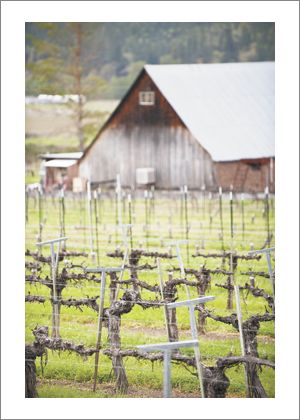 History: In the 1840s, European immigrants began planting grapes and bottling wine. In 1852, photographer Peter Britt planted vines, although it wasn't until 1873 that he opened Valley View Winery — Oregon's first official winery. Valley View closed in 1907 (though its name was resurrected by the Wisnovsky family in 1972). In 1968, post-Prohibition, an OSU professor planted an experimental vineyard, reviving the Rogue as a winegrowing region.
Location: The southernmost winegrowing region in Oregon, Rogue Valley is made up of three adjacent river valleys (Bear Creek, Applegate and Illinois) that extend from the foothills of the Siskiyou Mountains along the California border north to the Rogue River. It is 70 miles wide by 60 miles long and includes the Applegate Valley AVA.
Climate: To the west, the region is affected by mountain and ocean influences, making it suitable for some cool-weather varieties, including Pinot Noir. Farther east, Rogue Valley has the highest elevations (nearly 2,000 feet) of Oregon's winegrowing regions, but it is also the warmest and the driest, making it well suited for warm-weather varieties.
Soils: Many and varied, the soils include a mix of metamorphic, sedimentary and volcanic derived soils ranging from sandy loam to hard clay.
Topography: At elevations of 1,200 to 2,000 feet, vineyards are planted on hillsides rather than the valley floor. Rogue Valley contains Klamath Mountains, the Coastal Range and the Cascades.
ROGUE VALLEY WINEGROWERS ASSOCIATION
Focus? Our focus has been to improve the quality and marketing of winegrapes and wines from the Rogue Valley. Educational programs on relevant topics, support for research projects and support of Oregon State University Extension programs are some of our main activities.
Identity? We have a great diversity of climate and varieties produced. Our AVA is typically warmer than most of Oregon and grows many warm-climate varieties, yet has cooler areas where cool-climate grapes are also grown.
Varieties? A diverse selection. In no particular order, to name a few, Syrah, Cabernet Sauvignon, Merlot, Viognier, Tempranillo, Pinot Noir and Pinot Gris are widely grown successfully. Chardonnay, Grenache, Roussanne, Sauvignon Blanc and many others also do well.
Collaboration? RVWA is an open group that has historically shared growing information and worked together to improve growing practices and mentor new growers. RVWA and the previous Rogue Chapter of the Oregon Winegrowers Association have brought in many speakers and educators over the years to help raise the quality of the fruit and wine produced here.
Challenges? Gaining more awareness, including the diversity of the region, remains a challenge.
Marketing? Southern Oregon Winery Association does most of the marketing efforts for the Southern Oregon AVA and uses a number of methods to promote Southern Oregon and the Rogue Valley, including social media.