Q&A-List
The Joel Palmer House/The Barlow Room | Chris Czarnecki [Dayton]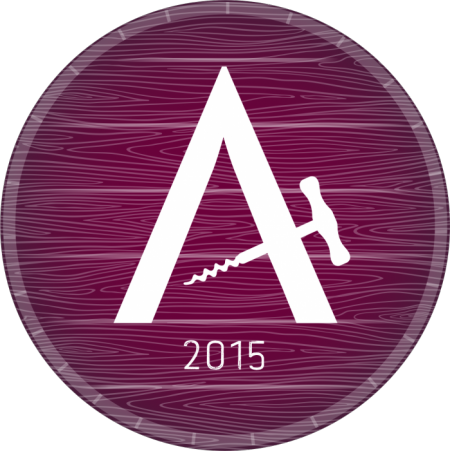 Why is it important to support Oregon wineries?
As a person who loves to travel, I love tasting the wine and foods of the places I visit. In France, I eat French food and drink French wine. When I get to Japan, I'll eat Japanese food and drink saké. When people travel to Oregon, they want to experience all we have to offer. Our wine list is exclusively Oregon because I want to offer a broad selection of the old, the new, from the Northern Willamette to the South. We want to show the diversity that our area has to offer, including producers whose wines aren't available out of the state.
Joel Palmer's menu has always focused on mushrooms. Besides Pinot Noir, which wine varieties pair best with mushrooms? Why?
It's no secret mushrooms love butter and onion, lightly sautéed and seasoned. Chardonnay quickly became my second favorite pairing for this reason. A couple years ago, we did a seven-course event with seven different Chardonnays and a sparkling wine from Argyle. It was heavenly.
What are your favorite Oregon wine-loving restaurants in the state?
When I'm in the mood for a great meal and great wine, I love to go to Ringside on Burnside. Their steaks are top-notch and their wine list, deep. Another favorite is The Bay House in Lincoln City. My wife fell in love with me over a half-bottle of Panther Creek 2003 Shea Vineyard Pinot Noir. The winery sold me every last bottle they had so I could give them to her as a wedding present. I think I have one left...
Name the last bottle of wine (local or otherwise) that rocked your palate?
A-List Spotlight
The Joel Palmer House
Address: 600 Ferry St., Dayton
Phone: 503-864-2995
Website: www.joelpalmerhouse.com

The Barlow Room
Address: 306 Ferry St., Dayton
Phone: 503-714-4328
Website: www.thebarlowroom.com
It depends on what I'm eating. With mushrooms, it's the Stag Hollow 2004 Vendage; with lobster, the Ayoub 2012 Chardonnay or any Extended Tirage from Argyle; and with foie gras, the late harvest Semillon from ArborBrook.
How's your new restaurant, The Barlow Room, different from Joel Palmer?
The Barlow Room is our opportunity to do everything we love as chefs in a more casual environment. Unlike The Joel Palmer House, it's open for lunch and on Sundays, is very family friendly, has a focus on craft cocktails with custom infusions, and has a sit-down bar. It is also available for catering, be it a sit-down, multi-course meal or a drop off of light bites.
What would you like our readers to know about the town of Dayton?
Dayton is the gateway to the Eola-Amity District and is fast becoming the best wine country town in the Pacific Northwest. It's off the highway, centrally located between the coast, Salem and Portland, has dozens of wineries from multiple AVAs in a short driving range, and a committed downtown committee eager to see Dayton develop. The world wants to come to Oregon, and Dayton is the heart of it.
For more information about the A-List Awards, click here.