Introducing the A-List
Honoring those who advocate for local wine.
By Cole Danehower
Oregonians are rightfully proud of being pioneers in the farm-to-table dining movement.
Our foodie communities celebrate the bounty of local farms by sourcing produce and proteins from just down the road, and our restaurants — many with national reputations — prominently display on their menus the neighborhood sources of the ingredients in their dishes.
Local food—we Oregonians live the ethic!
So, why isn't it the same with wine? Why isn't there the same enthusiasm for supporting our homegrown wineries as there is for our homegrown farms? Where is the vine-to-glass passion to match our farm-to-table fervor? Shouldn't we be demanding local drink as well as local food?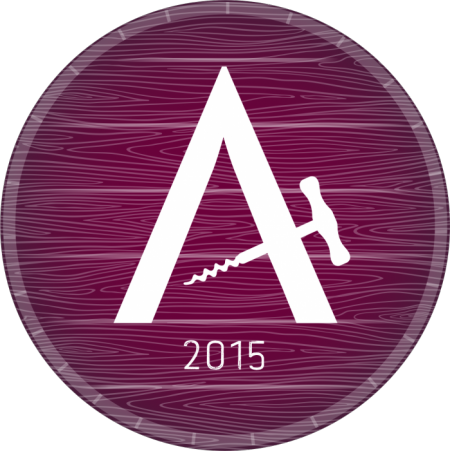 Enter, the Oregon Wine A-List Awards presented by Oregon Wine Press and Oregon Wine Board.
Designed to guide consumers to restaurants championing Oregon wine, the Oregon Wine A-List Awards (formerly called the Superior Cellar Awards) will do something I think is sorely needed: attract renewed recognition to restaurants and sommeliers that advocate and celebrate Oregon wine.
A number of years ago, I was asked to create one of the earliest all-Northwest wine lists for what turned out to be a short-lived Portland restaurant. Wineries were excited when I explained the concept, and they kept asking me why more local wine lists didn't feature more local wines.
I still don't really know the answer. The diversity and quality of local wines means there is a huge selection from Oregon (from Arneis to Zinfandel) and wine styles (from sparkling to late harvest) to complement nearly any cuisine. And the carbon footprint of adding Oregon wines to a list is far less than, well, wines from anywhere else.
And yet, I believe Oregon wines are not as widely represented in restaurants as they should be.
There is a passion for Oregon wine at restaurants and among sommeliers both in-state and even internationally. There are outstanding Oregon wine lists and sommeliers committed to promoting our local products. There just needs to be more. Restaurants that make a significant commitment to integrating Oregon wine into their menus are still in the minority. And like minorities everywhere, they deserve more recognition and acknowledgement for what they contribute.
That is what the Oregon Wine A-List Awards is all about.
Everyone wants to be on the A-List, but it takes a special commitment to the wines of Oregon to earn a spot. And you can determine which restaurants and which sommeliers win a coveted Oregon Wine A-List Award.
Do you love the Oregon wine selection at a favorite restaurant? Nominate them for an A-List Award. Are there sommeliers you trust because of their extensive Oregon wine knowledge? Nominate them for an A-List Award.
Anyone can nominate an Oregon wine-loving restaurant or sommelier for an A-List Award by completing the online form at www.oregonwine
alist.com. Award recipients will be determined by an expert judging panel, and winners will be announced at the Oregon Wine Symposium in February 2015.
Awards will be given in the following categories:
Oregon Wine A-List Restaurant
This award is given exclusively to notable restaurants that display a distinguished commitment to Oregon wine by featuring a distinctive selection of wines from Oregon on their by-the-bottle and/or by-the-glass wine lists. The Oregon Wine A-List designation will be awarded to as many nominated restaurants as, in the opinion of the judges, meet the qualifications for an A-List Award.
Oregon Wine A-List Regional Star Restaurant
Six Oregon Wine A-List Regional Star awards will be given to restaurants that excel at promoting Oregon wine through education as well as integration into their offerings. One Regional Star Restaurant award will be given in each of the following geographies: Portland Metro, Willamette Valley, Southern Oregon, Columbia Gorge, Oregon Coast/Central Oregon, and National/International.
Oregon Wine A-List Restaurant of the Year
The prestigious 2015 Oregon Wine A-List Restaurant of the Year Award will be presented to one restaurant, regardless of location, that has demonstrated a singular devotion to promoting, advocating, and celebrating Oregon wine.
Oregon Wine A-List Regional Sommelier of the Year
Six individual restaurant sommeliers or wine directors, one from each region listed above, will be recognized for their personal commitment to featuring Oregon wines and educating their customers on the quality and diversity of the wines from Oregon.
Oregon Wine A-List Sommelier of the Year
This coveted award will be given to the single restaurant wine professional, regardless of location, who has excelled at developing creative and innovative ways to integrate Oregon wines into their restaurant's offerings and share their personal passion for Oregon wines with their clientele.
Okay, maybe it's just me, but I like to drink local as well as eat local. Whenever I dine out, I always peruse the wine list first — and I'm always delighted when I see a healthy selection of Oregon wines to choose. Those are the restaurants I'll be nominating for an Oregon Wine A-List Award. Who will you be nominating?
Cole Danehower is a James Beard Award-winning wine writer and wine industry marketing consultant who has been reporting on the wines of Oregon and the Pacific Northwest since 1998.