2016 Oregon Wine A-List Awards
Nominations open for restaurant, steward honors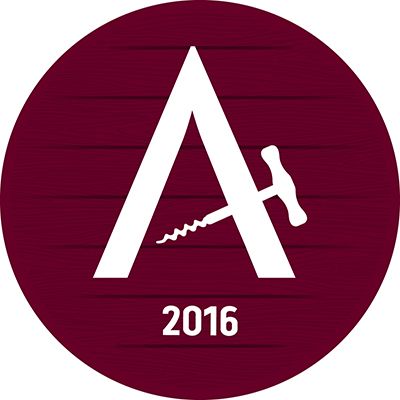 By OWP Staff
Public nominations are now open for the 2016 Oregon Wine A-List Awards, which honor restaurants doing an exceptional job offering and promoting Oregon on their wine lists. Anyone who wishes to make a nomination for a restaurant or for Wine Director of the Year can do so until Nov. 1, at www.oregonwine
alist.com. Everyone, from consumers to winery owners to restaurants themselves, can nominate.
ALSO: A-List Spotlight The Blue Goat in Amity
Sponsored by Oregon Wine Press and Oregon Wine Board (OWB), the Oregon Wine A-List Award winners will be selected by a panel of wine and culinary experts. The 2016 honorees will be announced in January.
"The program continues to grow in scope and visibility," said Ellen Brittan, chair of OWB. "The on-premise channel is vital to the continued growth of our industry, and we are thrilled to recognize the restaurants and wine professionals who wholeheartedly support and recommend Oregon wine to their guests."
The 2015 list honored 72 restaurants from Oregon and beyond, including two international listings from Sweden and Japan. The Joel Palmer House in Dayton received the coveted Restaurant of the Year; while Andy Zalman of Higgins in Portland accepted Wine Director of the Year. Regional Stars were awarded to nine restaurants showing exemplary dedication to Oregon wine. New to last year, the OWB hosted an awards dinner honoring all the major winners were during the annual Oregon Wine Symposium in Portland.
"Our partnership with OWB has helped the program grow," said Hilary Berg, editor of Oregon Wine Press. "New marketing initiatives have allowed this program to really highlight the important role restaurants play in building Oregon's reputation as a leading producer of wine with exceptional quality."
All Oregon Wine A-List Award winners are profiled online (www.oregonwinealist.com), where consumers can quickly locate restaurants in their region. Honorees also receive special recognition from Travel Oregon in its online listings (www.traveloregon.com) as well as inclusion in the Oregon Wine Almanac and an upcoming OWB-sponsored Oregon wine touring guide. Additionally, all restaurants receive materials suitable for display to identify their Oregon Wine A-List status. The winner of the Restaurant of the Year will also be featured in OWB's sponsorship activities at Feast Portland 2016.
Criteria for Oregon Wine A-List Awards
This award is given exclusively to restaurants displaying a distinguished commitment to Oregon wine by featuring a wide range of varieties of Oregon wine from multiple regions throughout the state on their by-the-bottle and/or by-the-glass wine selections. The Oregon Wine A-List designation is awarded to as many nominated restaurants as, in the opinion of the judges, meet the qualifications for inclusion on the list.
Criteria for Wine Director of the Year
This award is presented to the restaurant wine director who has excelled at developing creative and innovative ways to integrate Oregon wines into their restaurant's offerings and share their personal passion for Oregon wines with their clientele.