Winery a Driving Force
Angela Estate sponsors Brit at Daytona classic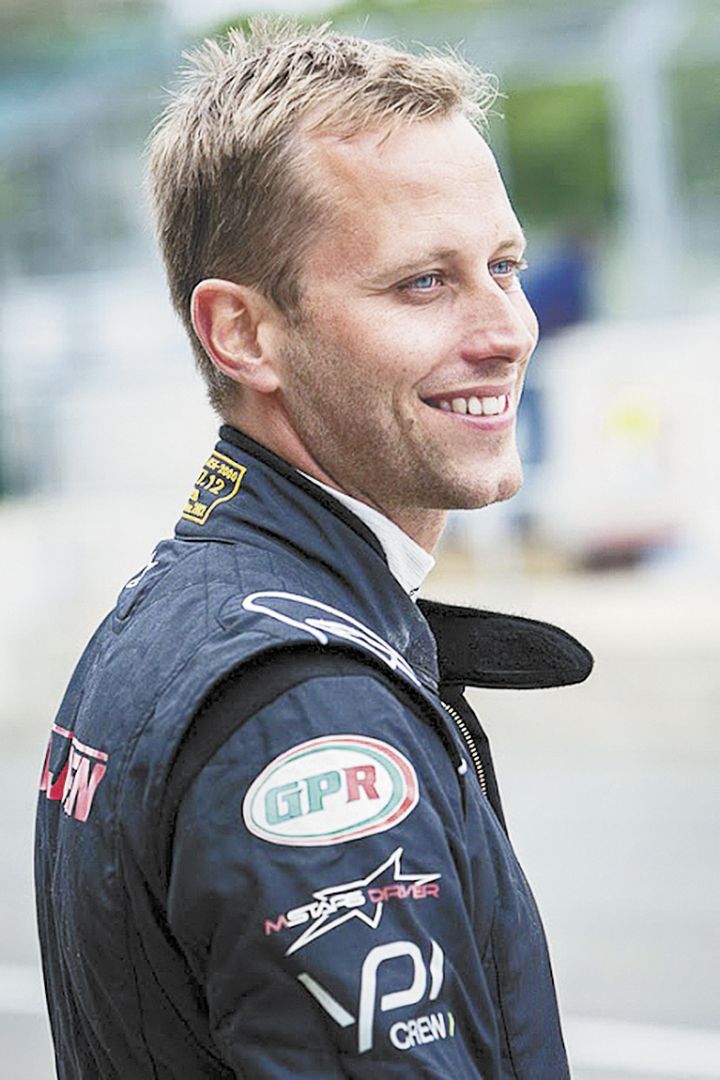 Word association games rarely match "Oregon wine" and "car racing" — unless you consider the sparkling popped at the end. Really, these two industries have never formally mixed, at least on the big stage, until now.
South African Antony Beck of Angela Estate is turbocharging his Dundee brand by sponsoring British driver Lars Viljoen, of International TRG-Aston Martin Racing (AMR), at the Rolex 24 Hours at Daytona. Since 1962, this famous race has challenged drivers and cars as crews operate under intense pressure with no rest; drivers competing in the event span the auto racing world.
Viljoen will race the Aston Martin Vantage GT3 alongside Sahara Force India Formula One star Sergio Perez' handpicked group of Mexican drivers — Ricardo Pérez de Lara, Antonio Pérez and Santiago Creel — for the ultimate endurance race, starting at 2:10 p.m., Jan. 30, at the Daytona International Speedway in Florida.
Since winning both his first-ever karting and single-seater Formula Ford races, Viljoen has competed in the Formula BMW UK Championship, Formula 3 and, from 2010, has been racing sports prototypes and GT cars in multiple European series.
Viljoen will also be joining the team at the new endurance series, the Intercontinental GT Challenge 6 Hours of the Americas. TRG's entry is part of this first-ever global GT3 series, which, in its inaugural season, will only appear in Bathurst, Austin, Sepang and Spa. The race will be held in conjunction with of the Pirelli World Challenge at the Circuit of the Americas in Austin, Texas, March 3–6.
"With the amazing record TRG-AMR has at Daytona, I am confident of a great result, and I know I am learning from the best in the business," Viljoen said. "This is definitely a bucket list tick, and I just want to enjoy every minute of this once-in-a-lifetime experience."
Alongside Angela Estate, Beck's Gainesway Thoroughbred Stallion Farm in Lexington, Kentucky, is also a sponsor of Viljoen. The farm has produced numerous champion horses, including Afleet Alex, who narrowly missed becoming the twelfth Triple Crown champion in the history of horse racing.
"I'm looking forward to a terrific partnership with Lars, and delivering both an excellent experience and ROI for his sponsors here at Daytona and beyond," said Kevin Buckler, CEO of TRG-AMR, based in Petaluma, California. "Our team is ready!"