Follow the Paper Trail
Wine economists travel to Walla Walla for annual meeting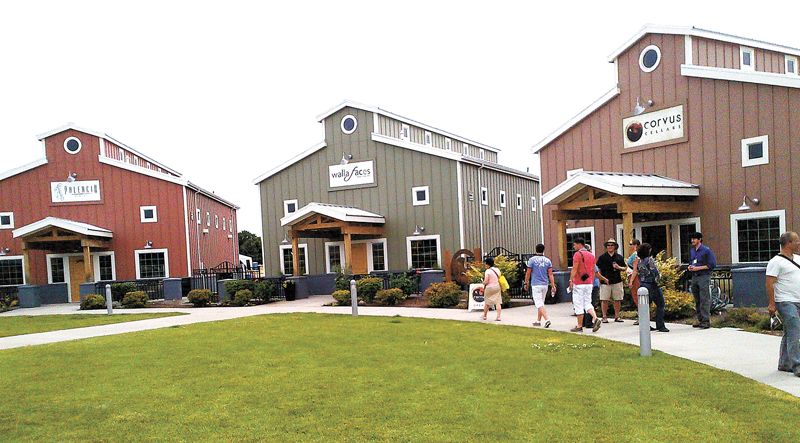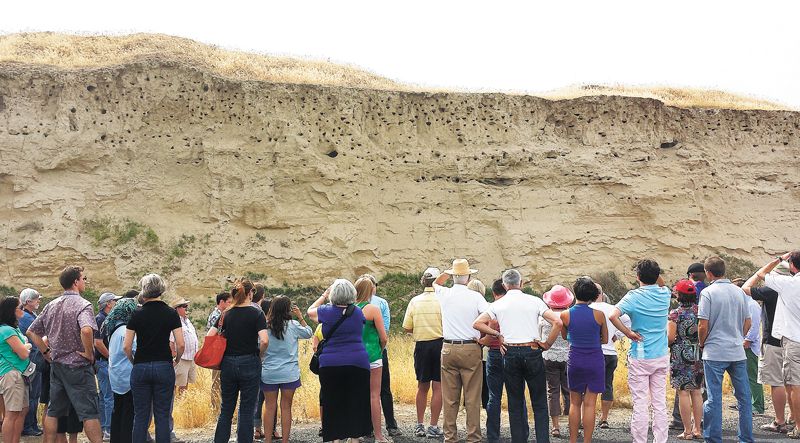 By Neal D. Hulkower
The eighth annual conference of the American Association of Wine Economists (AAWE), held June 22 to 25 in Walla Walla, Washington, was somewhat of a homecoming for the organization. Whitman College, incubator of the society and its increasingly influential journal in the early years of this century, hosted a reception and two days of meetings and lunches on its charming campus.
We enjoyed the serenity of summer's first full day at an afternoon welcome reception at Whitman's Baker Faculty Center. Outside, a number of wineries poured a range of white and red Bordeaux blends and Rhône varietals to accompany an appetizing buffet. The crisp 2013 Cadaretta SBS, a Sauvignon Blanc-Sémillon blend, was a clear standout.
Registrants numbered 110 representing five continents to listen to 70 papers spread across 15 sessions. In them, grape geeks of various analytical backgrounds described applications of the scientific method to a host of questions relating to wine, beer, whiskey and even coffee.
Robert Hodgson, who famously questioned the value of wine competitions in a series of studies, delivered a paper entitled "The unimportance of terroir," in which he demonstrated that AVA- (American Viticultural Area) designated wines from Sonoma scored no better than county-designated wines, but more frequently command higher prices more frequently.
Robin Goldstein of Fearless Critic Media led off a session on "quality and experts" with his amusing yet thought-provoking presentation, "Do more expensive things generally taste worse?" A series of experiments he and others conducted indicate the answer is yes, leading him to coin the phrase "inverse-pleasure effect."
While there is almost no disagreement among the participants about the shortcomings of rating wines and vintages on a numerical scale, such scores are regularly used as proxies for quality in the absence of anything better. One such example was a presentation by Ömer Gökçekus and Clare Finnegan of Seton Hall University called "Lumping and splitting in expert ratings' effect on wine prices." Lumping refers to the "practice of grouping similar things 'together in a single mental cluster,'" while splitting is the "mental action of 'perceiving 'different' clusters as separate from one another.'" Using data from Wine Spectator on 2,050 Willamette Valley Pinot Noirs, the authors demonstrated that while experts might subdivide ratings into several mental clusters, thus treating ratings as continuous, regular folks only consider two clusters, wines rated 90 and above and all the rest. The effect of a wine being placed in the higher mental cluster resulted in a significant higher price.
My talk, "Information Lost: The Unbearable Lightness of Vintage Charts," updated consensus rankings of Oregon Pinot Noir vintages that appeared in "Clash of Sensibilities," June 2013 Oregon Wine Press, presented aggregated rankings for Washington state big red wines and elaborated on the inadequacies of both the constituent and consensus charts.
The first session featured noted geologist Kevin Pogue of Whitman College, who gave a thorough and thoroughly engaging overview of "The Terroirs of the Walla Walla Valley American Viticultural Area."
During the second plenary, a distinguished panel examined regulation in the U.S. wine industry. AAWE President and Princeton University economist Orley Ashenfelter, Paul Beveridge of Family Wineries of Washington State, San Francisco attorney John Hinman and Allen Shoup of Long Shadows shared insights from a range of perspectives on the continued effects of Prohibition and the battles to move America's commerce in alcohol to a more practical place.
To balance the more serious economics discussions, lunches and dinners served as settings for sampling a wide range of local wines, thereby associating the two as the group's name suggests. Long Shadows' Shoup presided over a banquet in the winery's barrel room. Among the impressive array of bottles available to sample were a 2007 Eleganté Cellar Cabernet Sauvignon from Walla Walla and Long Shadows 2011 Sequel Syrah from the Columbia Valley.
A dinner at the celebrated Whitehouse Crawford restaurant in town featured delicious local cuisine and a number of seasonally and culinarily appropriate rosés, along with a few whites and reds. We particularly enjoyed the 2013 Amavi Cellars Cabernet Franc Rosé.
The best, however, was saved for the final day. Following tradition, attendees abandoned meeting rooms and boarded buses to tour area vineyards and wineries. We rode a short distance south into Oregon where Dr. Pogue took us on an insider's tour of vineyards in the Milton-Freewater area. Our first stop was Cayuse's Cailloux Vineyard planted in what is expected to become Oregon's 18th AVA later this year, The Rocks District of Milton-Freewater. While teetering on the smooth volcanic stones, we learned that Dr. Pogue, who prepared the AVA petition, deliberately delineated its boundaries so 97 percent of the soil is of one type, thereby establishing a single terroir. A subsequent stop showed us how starkly different the soil types are on each side of the boundary.
Returning to the Washington side, we tasted at Amavi Cellars, lunched at Basel Cellars, visited a winery and brewery incubator in the airport area, and toured the Center for Enology & Viticulture at Walla Walla Community College, a major sponsor of the conference, sampling impressive efforts at each.
While my palate now decidedly favors the complexity and finesse of Pinot Noir, I rediscovered the pleasures of Washington's big reds. Stops at four tasting rooms in the downtown area allowed me to diversify my collection with bottles, many from 2011. Though that vintage rated 14 out of 21 in the consensus ranking, I found the wines more elegant and better balanced than many I had tasted in the past from higher ranked years. This year, one word most aptly summarizes our experience in Walla Walla: sweet.
Next year, we're off to Mendoza, Argentina, with the tenth annual meeting in 2016 scheduled to be held in Bordeaux. For more information, visit www.wine-economics.org.
Neal Hulkower is a mathematician and an oenophile living in McMinnville. His writing has appeared in a wide range of academic and popular publications. He can occasionally be found pouring Pinot Noir at a Dundee Hills winery.