Pinot Gris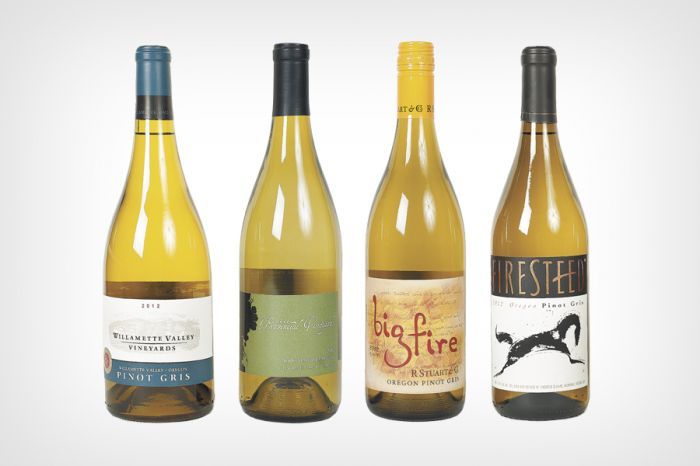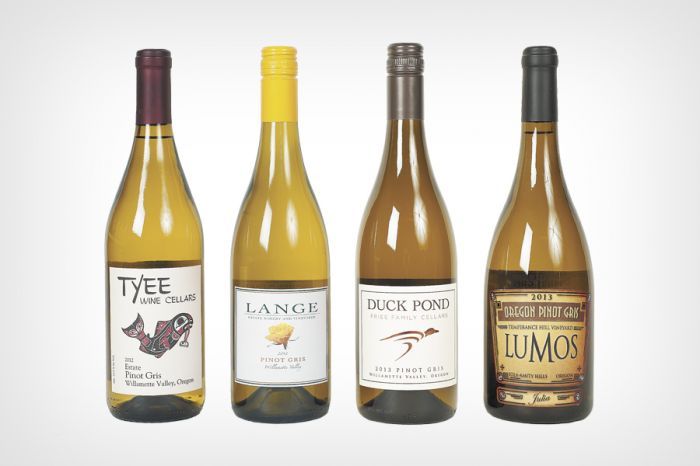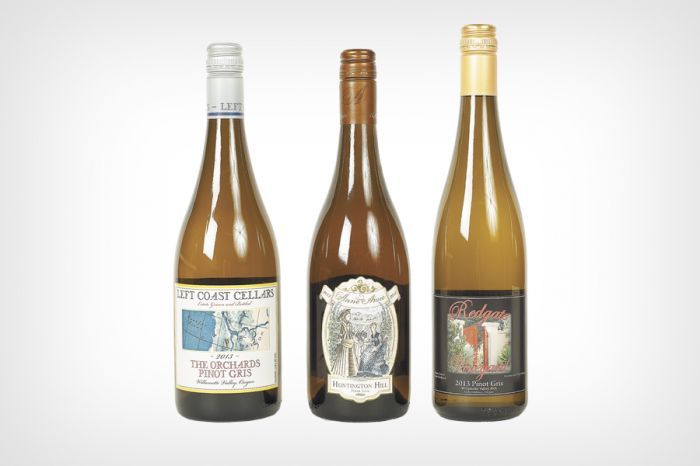 Pinot Gris is a light, bright, refreshingly fruity white that is enjoyable right out of the barrel and retains its freshness for a couple of years in the bottle.
At approximately 3,500 acres compared to 15,500 acres for Pinot Noir, it's the second most frequently planted winegrape in Oregon. Chardonnay is a distant third at 1,200 acres.
Each of the 11 wines that rose to the top of this month's blind tasting delivers distinctive varietal character in a palate-pleasing package that won't deplete your pocketbook.
Willamette Valley Vineyards 2012 Willamette Valley Pinot Gris
A clean, lean, lively wine whose tropical fruit flows across the palate along with a lingering hint of sweetness. There's enough quantity so you'll likely find it in most supermarkets. $16 (14,400 cases)
Provincial Vineyards 2012 Single Vineyard Pinot Gris
Boutique may be too big to describe tiny Provincial Vineyards of Forest Grove. But quantity isn't a consideration in blind tasting and this Gris delivers a bounty of flavors with citrus, tangerine, honeysuckle and caramel all balanced beautifully on a tangy, dry platform. $16 (90 cases)
R. Stuart 2012 Big Fire Oregon Pinot Gris
Summertime and the drinking is easy. Floral and grassy aromas lead into a full, round, mouthfeel where flavors of peachy stone fruit mingle with minerality. $17 (3,600 cases)
Firesteed Cellars 2012 Oregon Pinot Gris
Tart, as in grapefruit, succulent, as in stone fruit. This plentifully produced wine blends both together seamlessly to offer a crisp and creamy combination that lingers lusciously and long. $12 (13,000 cases)
Tyee Wine Cellars 2012 Estate Pinot Gris
Dry can be very good when it entices one to try more. The floral entry includes hints of honeydew and the fresh palate boasts bright acidity with flinty minerality and slices of lime. $18 (250 cases)
Lange Estate 2012 Willamette Valley Pinot Gris
Wafting aromas of freshly baked bread and newly cut hay announce the nose with a come hither greeting whose welcome spreads melon and tropical fruit over the mid-mouth. A long finish accents all of the above. $17 (3,741 cases)
Duck Pond 2013 Willamette Valley Pinot Gris
Spreading the love over a wider area lately, the Fries family's most recent release features a very varietal profile of citrus, melon and stone fruit accented by white pepper and thyme. $12 (9,200 cases)
Lumos 2013 "Julia" Temperance Hill Eola-Amity Hills Pinot Gris
Old vines, small lots, big flavor. Fresh grass and dried pineapple lead to a multi-layered taste impression. It's a good trick to pack so much weight into a wine that also feels light and clean on the palate. $20 (215 cases)
Left Coast 2013 "The Orchards" Willamette Valley Pinot Gris
The 45th parallel certainly does agree with this Gris. Rose aromatics introduce light brightness that quickly picks up depth and continuity. Citrus, straw and green apple unite in a harmonious balance that lingers long. $18 (1,750 cases)
Anne Amie 2013 Huntington Hill Willamette Valley Pinot Gris
There's nothing bashful about this slightly rosy, distinctive departure from the golden green that marks most Gris. Yet, the full body and silky texture found here, if different than its peers, still make this wine mighty fine. $25 (203 cases)
Redgate Vineyard 2013 Pinot Gris
Strawberries and spice are nice if slightly unusual for a Gris introduction. But they create an intriguing olfactory interest that leads to mouth-filling flavors of lemon, apple and earthiness. $15 (218 cases)
The Oregon Wine Press tasting panel has selected these wines based on overall quality and value within their respective categories. To the best of our knowledge, they are currently available in the retail marketplace. But a call to the winery or your favorite wine merchant will best determine where they may be purchased. The above wines have met the following criteria: 1) produced by an Oregon winery; 2) priced (retail) $30 or less for reds — except for a special Pinot Noir focus in October, which is $45 or less — $30 or less for Chardonnay (August), $30 or less for dessert and sparkling wines (December), and $25 or less for remaining varietals; 3) currently available to consumers. Recommended wines were selected using a double-blind method and a 20-point ranking system for appearance, aroma, taste, balance and finish.