Upgrading Downtown Dayton
Small historic Willamette Valley town revitalizing
On a soggy December morning, trucks bearing the logo of Fackler Construction Company lined the north side of Courthouse Square Park in downtown Dayton.
Although not peak construction season, workers were racing to finish Francis Court, a two-story building featuring new tenant Seufert Winery, two upstairs apartments and Dayton Mercantile, already in operation. Plans called for a grand opening the following afternoon, a formality this small town in Yamhill County wine country is getting used to.
Dayton is on the move, poised for growth and a revitalization of its downtown core.
"It's a very exciting time for our little town," said Kelly Haverkate, the coordinator for the Dayton Community Development Association. "We love to share it."
With the collection of recently added but already-thriving businesses — The Barlow Room restaurant, Archie's Ice Cream & Eatery and the Locally Picked antique store — surrounding the city's popular park, it might be easy to think the growth spurt is nearing the finish line. Yet the Stuckey Building, a two-story brick building that housed a family-owned grocer until a few years ago, remains empty, awaiting its own new tenants and revival.
This is only the beginning.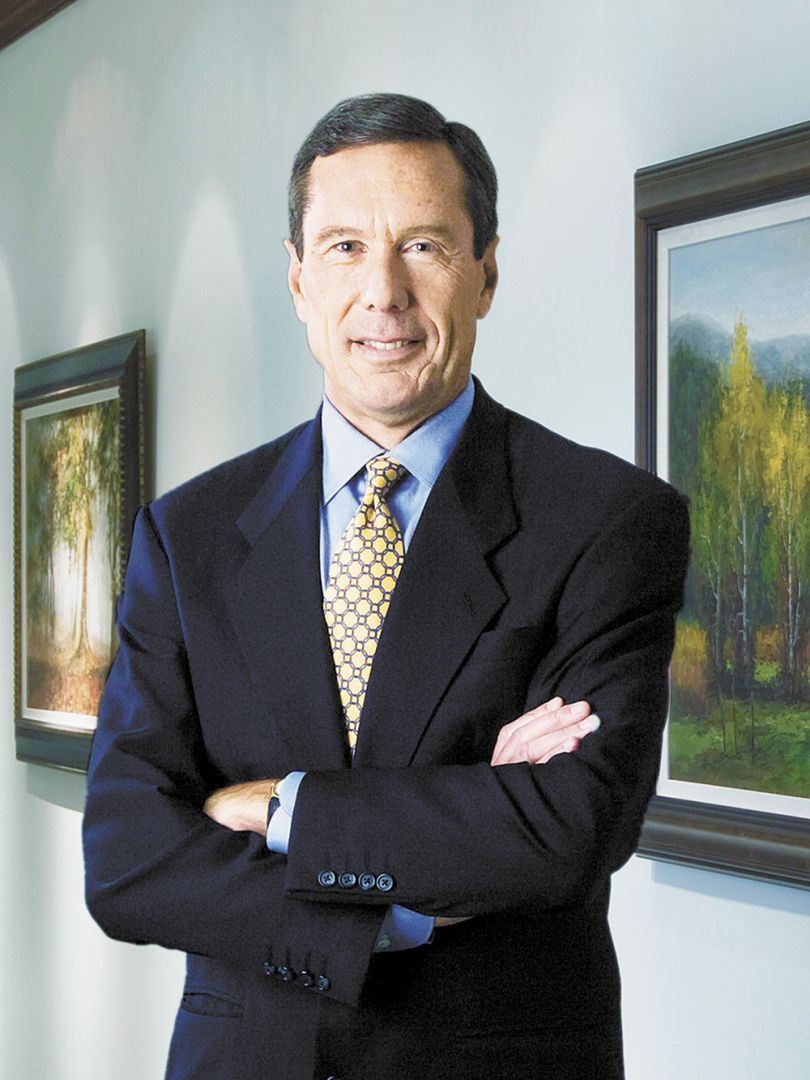 A few years ago, Dayton native Bill Stoller of Stoller Family Estate started buying property in the tiny downtown with an ambition to, more or less, replicate the vitality of McMinnville's Third Street. He grew up here, went to school here and was already successful in business. Prior to planting 10 acres each of Pinot Noir and Chardonnay in the Dundee Hills in 1995, Stoller, in the 1980s, founded Express Employment Professionals, which today has 600 offices in three countries.
Haverkate, also Stoller's property manager, characterizes his accumulation of downtown real estate not so much as a shrewd business move but more as an effort to revitalize his hometown and leave it better than he found it.
He started buying property in 2007, and today, the broad outlines of his vision are becoming clearer. His development company, Twin Towers LLC, owns more than 10 lots surrounding the one-block park, comprising more than 70,000 square feet of potential commercial and retail space — even more if you consider a couple buildings have two floors, and new ones may as well.
The properties include a remodeled Civil War-era church now housing The Block House Café, next to Francis Court.
"Bill's motivation here is that it's his hometown," Haverkate said. "His interest is not in owning a lot of businesses."
Downtown is a lively scene in summer, particularly on Friday nights when the city hosts Dayton Family Nights, which won a 2014 Oregon Main Street award for best event series in the state.
Haverkate credits Stoller's success thus far with the main street program, a tiny operation run from the Oregon parks department by a single staffer.
Program coordinator Sheri Stuart, involved with similar downtown revitalization work in Port Townsend, Washington, says Dayton faces similar challenges to other small towns trying to spark growth in their business core: a small number of volunteers beginning a process that can take decades.
"Most of these towns have been in a spiral of disinvestment, and that has taken a lot of years to happen," Stuart said. "So it's not an overnight process."
Dayton is one of five Yamhill County cities formerly working with the program — joining McMinnville, Newberg, Amity and Carlton. The office provides technical assistance for downtown revitalization groups working with government officials, business owners, architects and historic preservation experts. It grew out of the National Trust for Historic Preservation's "Main Street Approach," a planning template used in more than 2,200 cities in 40 states.
As the name suggests, the approach emphasizes preserving historic buildings, and Dayton has several; more than 40 in the downtown area alone are on the national register.
Among these historical buildings is the church on the northwest corner of Main and Third. It dates to 1886 and was in poor shape when Fackler's crews went to work on it last year. Construction included a seismic upgrade, which is an expensive but crucial component of remodeling projects on older buildings.
"The challenge is keeping the historical integrity of the building, but making it safe," Haverkate said. With regard to new buildings like Francis Court next door, she added that a high priority is designing infill that is complementary to a historic neighborhood. The most recent example in McMinnville is the award-winning KAOS building on the corner of Third and Galloway.
"This is a big building and it's bigger than anything that's been built in the area in a long time," she said. "But if you look at it from different angles, the church still stands tall. That was the goal, not to diminish the importance of the church."
Cassie Sollars of the McMinnville Downtown Association has witnessed that city's Third Street turn increasingly wine- and restaurant-centric in recent years. She's impressed with what's happening in Dayton.
"They're absolutely amazing," she said. "For that small community to pull together and do the things they're able to do just shows the level of commitment there."
Next on Stoller's to-do list is to deal with the Stuckey Building.
"We've ripped out all the interiors and gutted it," Haverkate said. "We did brick cleaning and windowsill restoration all the way around."
If Stoller decides to proceed, the planning process would likely consume this year and construction would begin, at the earliest, in 2017. They're considering two commercial spaces on the ground floor with apartments upstairs.
Fackler would be happy to work on that project, too. The McMinnville company's work on The Block House has already won a couple honors: a Demuro Award for historic preservation from the Portland nonprofit Restore Oregon and a "Best Adaptive Reuse" Oregon Main Street award.
Haverkate says Dayton's proximity to area wineries — the city is home to the famous Joel Palmer House and is surrounded by four productive Willamette Valley AVAs — makes it ideal for catering to wine tourists.
Seufert Winery is among those who consider Dayton a solid investment: In January, it opened a second tasting room, literally a block from its current facility where the warehouse is located. Also, in the hills — next to Stoller's vineyard, in fact — a whiskey distillery and tasting room are planned.
So, keep an eye on Dayton — the opportunities for wine tourists are expanding.
David Bates is a freelance reporter who lives in McMinnville.
Seufert Goes Downtown
On Jan. 23, Seufert Winery debuted its new tasting room inside the recently completed Francis Court in downtown Dayton, one block northeast of the winery.
Overlooking the city park, the space welcomes guests with an outdoor courtyard with plant trellises and a soothing water feature. Boasting intimate outdoor seating in warmer months, the tasting room offers a fireplace, providing cozy enjoyment during the winter.
Seufert's tasting room is located at 303-B Main Street, Dayton. Visit www.seufertwinery.com for hours and more information.