Three's a Crowd
DDO honors three generations, three decades
On a postcard-perfect evening in late July, Domaine Drouhin Oregon honored its 30-year anniversary at the Dundee Hills estate. Part of a three-day commemoration, the Drouhins' American-style picnic, "Le BBQ," celebrated their New World winery with industry colleagues and friends, some who've been a part of DDO before its beginning.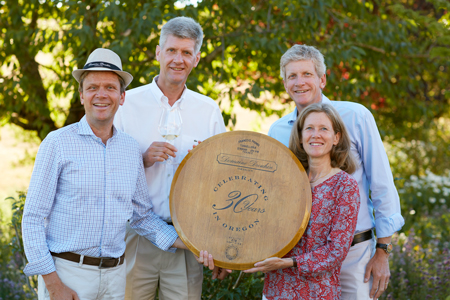 It was the late 1980s when the famous Burgundian family began their stateside venture. Yet the story actually begins a century earlier in 1880, when Joseph Drouhin founded Maison Joseph Drouhin in Beaune. His son, Maurice, inherited the business, followed by his own son, Robert, a third-generation to continue the winery's world-class reputation.
Robert first noted Oregon in 1961; then again during the '79 and '80 blind tastings in Paris and Burgundy. He quickly realized Oregon — not so much California — promised the potential for growing complex Pinot Noir and Chardonnay.
In 1986, Robert's daughter, Véronique, arrived in Oregon to work harvest with three families: the Casteels of Bethel Heights, the Letts of Eyrie Vineyards and the Adelsheims. A year later, Robert participated in the first International Pinot Noir Celebration. During that trip, he decided to purchase land in the Dundee Hills. Véronique was named DDO's winemaker, and her brother, Philippe, managed the newly planted vines. In 1988, DDO produced its first vintage from purchased grapes, and in '89, the family built its four-story gravity-flow facility.
The 2017 celebration was a family affair as all the Drouhin children, Véronique, Philippe, Frédéric and Laurent, traveled to mark the occasion. Some of the grandchildren, including two of Véronique's kids, Laurène and Arthur Boss, as well as Frédéric's son, Gabriel Drouhin, also made the trip. Unfortunately, Robert and Françoise Drouhin were unable to attend.
"Oregon has been a shared experience from the beginning, with my parents and my brothers, so it was very emotional and satisfying to be able to celebrate our 30th anniversary together. And to have some of the fifth generation [there] made me very aware that I am a link between what came before and what comes next."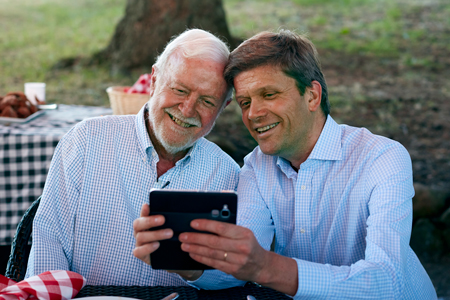 For the youngest Drouhins, their roles in the family business have yet to be established.
"As some of the children are now of age, they start to see our work in a new way," Véronique explained. "We shall see what happens, but if our children find the same professional fulfillment working alongside their parents as my brothers and I have working alongside our father, that would be fantastic."
Regardless of what the future looks like, the Drouhins' Oregon roots are firmly planted.
"Oregon, like Burgundy, is home for us," she said. "In both places, we have friends, work, community, responsibility, excitement, life. And in both places, we think a lot about the future and how the next generation will manage it all."
During the Friday event, Véronique addressed the guests with thanksgiving, a toast and a sing-along — and clap-along — of "Le Ban Bourguignon," the official hymn of Burgundian cellars. Following the welcome, guests enjoyed barbecue by Maya Lovelace, music by JT Trawick & Friends and conversation that flowed all evening spurred by DDO recent releases and library gems. In fact, the anniversary weekend gave the family an opportunity to taste from a number of vintages, some dating from almost the beginning.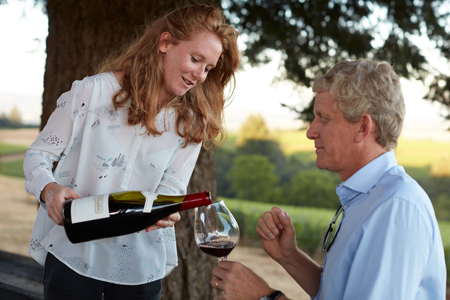 On sampling wines during the celebration, Véronique commented, "I can honestly say that I'm so proud of what we've produced over the years and even more excited for what lies ahead!"
Oregon oenophiles also look forward to the continuation of the Drouhin story, and the wines, too, bien sûr, (of course)!