The Rogue
Oregon's southernmost AVA a hot spot for world-class wine and tourism
Unlike the Willamette Valley's, clear focus on Pinot Noir, the Rogue Valley is not as easily defined. Yet, like a fine wine, the AVA's complexity — 70 varietals thrive here — is essential to its growing recognition, enhancing the overall story and reputation of Oregon wine.
Locals use their own system for dividing the 70-mile-long, 60-mile-wide region. They use terms like Upper Rogue, Bear Creek, "West of I-5" and others, including the Applegate Valley, a sub-AVA within the Rogue; both under the AVA umbrella of Southern Oregon.
Three mountain ranges — Klamath, Coastal Range and Cascades — converge here, and the Rogue River forms natural divisions with three tributaries: the Applegate, Illinois and Bear Creek rivers. These natural wonders produce amazing views from the decks of many tasting rooms, as well as outdoor opportunities like rafting and zip-lines, but they also result in a mosaic of microclimates that can change just a few miles down the road. The consumer is left with a range of wines, both cool- and warm-climate varietals.
The question remains, which varietals really shine? Some winemakers are hanging their hats on Rhône grapes, such as Syrah, Grenache and Viognier; while others, on Bordeaux varietals like Cabernet Franc and Merlot. Yet the Rogue Valley is also home to exceptional Gewürztraminer, Sauvignon Blanc, Malbec and dozens of others varieties.
What winegrowers choose to plant depends on the site. Greg Jones Ph.D., professor and research climatologist in the Environmental Science and Policy Program at Southern Oregon University, explains how the region's conditions dictate when varieties are at their "climatic edge" of ripening. The result, according to Jones, is balanced wines with "varietal character, natural acidity, and reasonable brix levels."
Mark Wisnovsky of Valley View Winery predicts that Rogue Valley Viognier, still flying a little under the wine radar, has the potential for world-class recognition.
"The Rogue Valley offers a good price point on Viognier, a sweet spot for ripeness that retains the grape's complexity, and a style that excludes new oak," he says.
Wisnovsky also believes there is a "sweet spot" for Tempranillo, as well; the varietal is already well-established, and many are excited about its promising long-term success.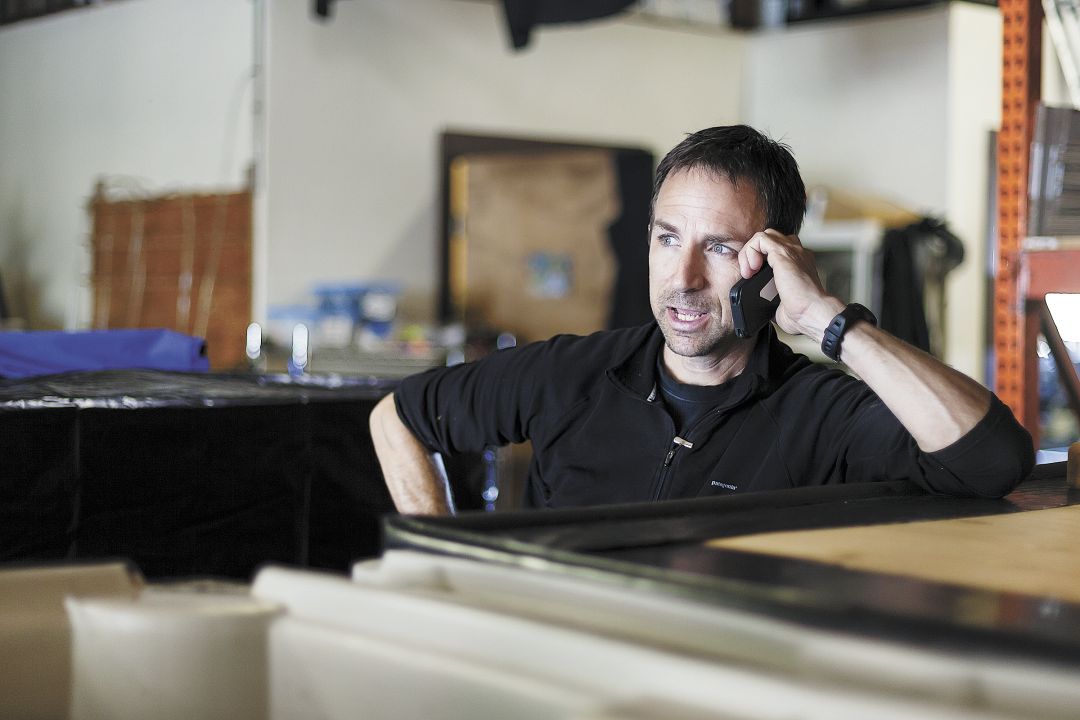 A collaboration among vintners such as Rogue Valley's Eric Weisinger of Weisinger Family Winery, Les Martin of Red Lilly Vineyards and Scott Steingraber of Kriselle Cellars is fueling the Oregon Tempranillo Alliance, which includes producers from all over the state, like Earl Jones of Abacela just north in the nearby Umpqua Valley. In January, the group held its first annual Oregon Tempranillo Celebration in Ashland.
Weisinger explains, "The goal is to begin the conversation about Oregon Tempranillo and discover what there is to discover."
Most agree that the future of the Rogue Valley is in its diversity, as individual wineries choose which varietals best suit their land and brands. This can already be seen with wineries like Quady North, specializing in Rhône-style blends and varietals, and Irvine Winery — only 25 miles apart "as the crow flies" — focused on Chardonnay and Pinot Noir.
The incredible variety seems to be working, as Herb Quady points out, "the wine reviewers are taking notice."
For example, in the 2016 San Francisco Chronicle Wine Competition, "Best of Class" was awarded to Pebblestone Cellars Viognier and Foris Vineyards Pinot Gris. Agate Ridge Vineyard, DANCIN Vineyards, Folin Cellars, Foris Vineyards, Pebblestone Cellars and Red Lilly Vineyards also won big, earning double-gold medals. A slew of gold, silver and bronze medals also decorated bottles by leading Rogue and Applegate Valley wineries.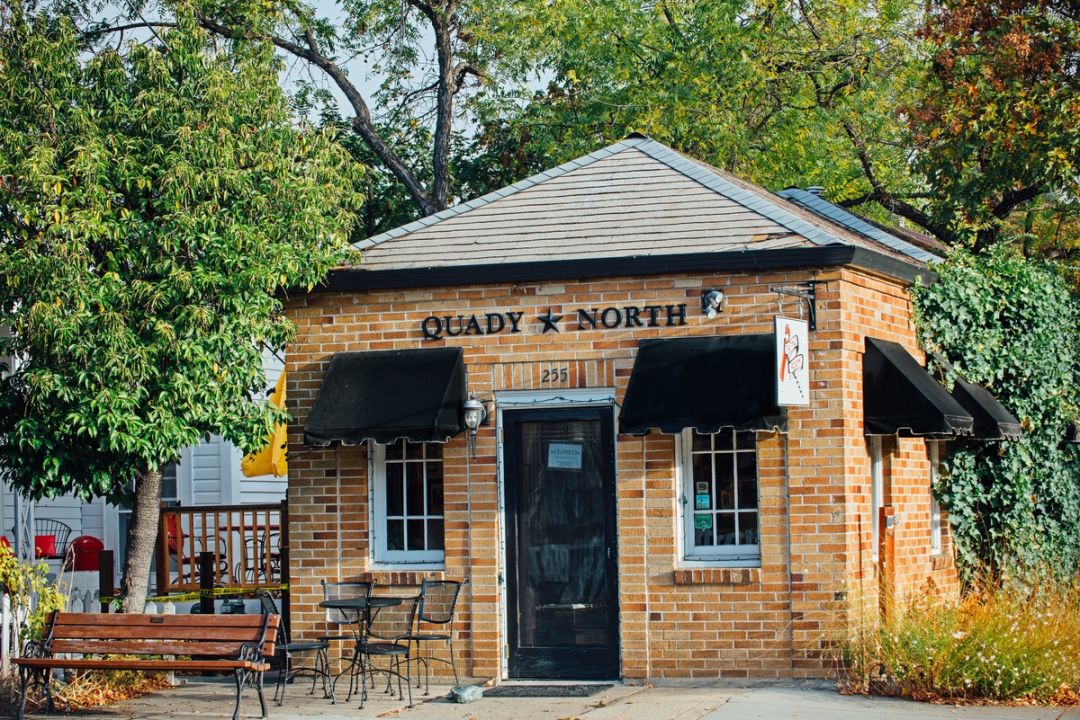 Word is out, and people are moving in. Be it the long growing season, affordable land or favorable climate, the Rogue Valley is in a period of serious growth. According to Michael Donovan, managing director of Irvine Family Vineyards in Ashland and president of the Southern Oregon Winery Association, the Applegate Valley is experiencing a dramatic expansion of vineyard acreage with more than 600 planted in the last three years. Del Rio Vineyards & Winery also invested heavily this past year, expanding plantings by more than 100 acres.
Two of the newest in the neighborhood are Ross and Jen Allen, Californians with farming and vineyard backgrounds. They purchased 2Hawk Vineyard in 2014 and have already made great strides in expanding and replanting.
"We fell in love with the Rogue Valley, its beauty, the people, the four seasons," says Ross. "The fruit quality in 2014 and 2015 was excellent."
A long history, at least by New World standards, has brought the Rogue Valley to this point of self-awareness, recognition and growth. In 1873, Peter Britt opened Oregon's first official winery, Valley View Winery. The Wisnovsky family resurrected the name Valley View and opened the first commercial post-Prohibition winery in what is now the Rogue Valley. They planted their initial vines in 1972, despite a skeptical reaction.
"People would drive by and laugh," recalls Wisnovsky. "Then, they thought it was cute; awhile later, it became cool and people would buy a bottle to send to their friends. Eventually, people would say 'Wow, you got a gold medal.'"
He adds, "It took 20 to 30 years to change the perception, and now people say 'of course we have a wine industry' and they recognize the economic impact."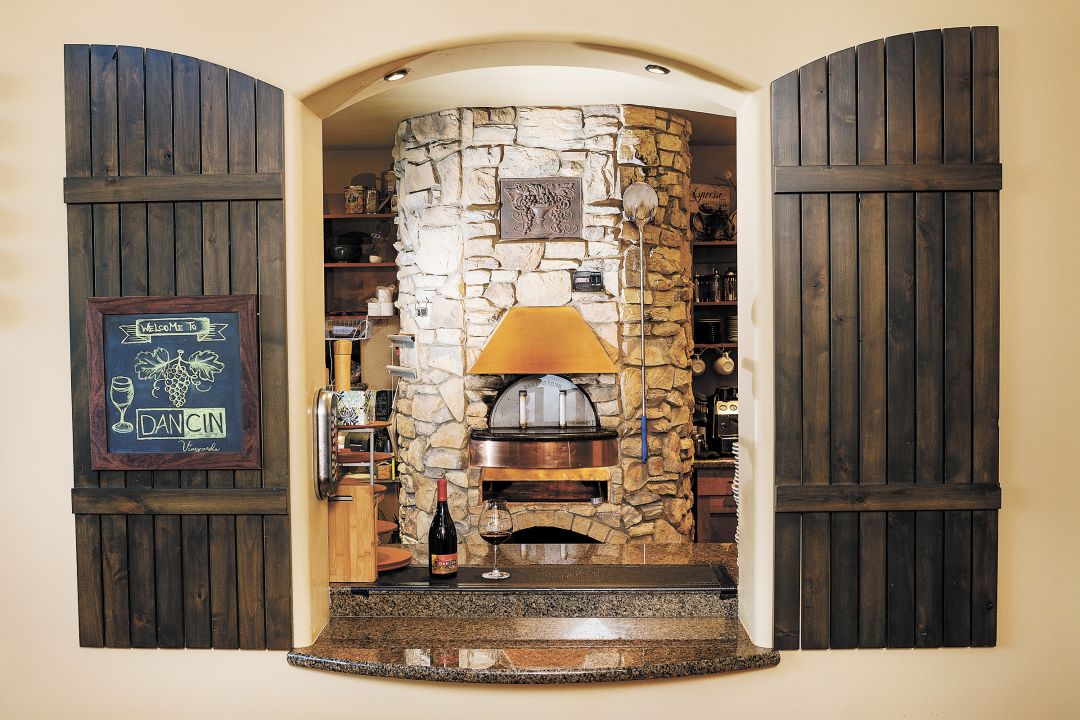 The Rogue Valley's influence is not limited to the region. There is a symbiotic relationship with the rest of the Oregon wine industry, particularly Willamette Valley.
"Oregon is fortunate to have high quality Pinot Noir," says Eric Weisinger. When his family's brand enters a market already familiar with Oregon because of wineries like REX HILL or Ponzi Vineyards, he says he is "grateful for the doors that have been opened."
The Rogue Valley plays a role in that reputable Pinot Noir. While not the highest produced varietal, Pinot Noir is the most planted grape in the Rogue Valley. Many of the grapes go north into Oregon blends produced in the Willamette Valley; although there is at least one instance in which roles are reversed: DANCIN Vineyards sources Pinot Noir from vineyards in Dundee, Newberg and McMinnville, in addition to growing estate Pinot at their Rogue Valley site.
Dundee winemaker Joe Dobbes has been purchasing Rogue Valley fruit since 1993. "The warmer region was my ace in the hole to deliver quality wine every year and to add complexity through diversity," he explains.
He also works with Quail Run Vineyards to offer four single-vineyard Rogue Valley wines for his high-end Dobbes Family Estate label. Crater View Vineyard Grenache Blanc, Sundown Vineyard Viognier, and Syrah from Fortmiller Vineyard Syrah and Sundown Vineyard Syrah all come from the Rogue. "The Syrahs are top sellers in my tasting room," Dobbes explains. "They allow me to stand out from the crowd and offer visitors something exciting."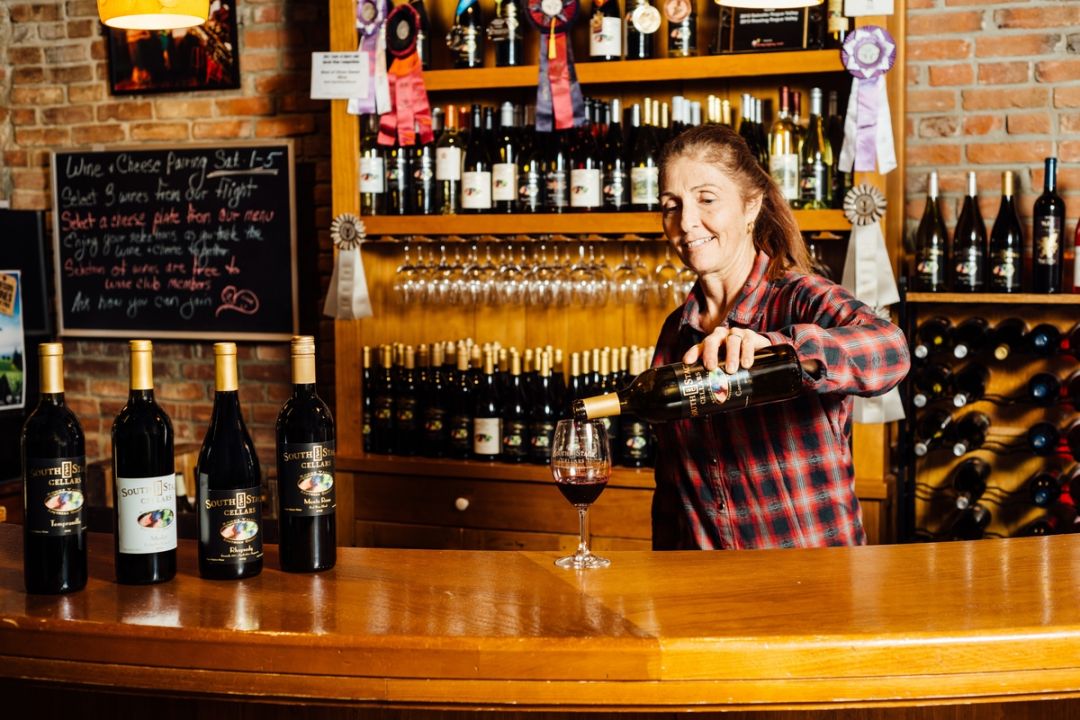 It's not just wine industry veterans who love Rogue Valley fruit. Leah Jorgenson of Leah Jorgenson Cellars, established in 2011, sources Cabernet Franc from Quady North as well as Quail Run Vineyards. And newcomers Thomas Monroe and Kate Norris of Division Winemaking Company also source from Herb Quady, who grows Syrah for the Portland winery's Gamine label — a famous restaurant in Paris recently added it to its wine list.
The list of those finding success with the area's fruit is lengthy, but this prosperity is not merely a story of the Rogue Valley, but of the Oregon wine industry. The tide lifting all boats continues to rise, yet the Rogue Valley has something quite special in its overall appeal.
Visitors are drawn to its wine country, no doubt, but add cultural icons Oregon Shakespeare Festival and Britt Fest, as well as the weather — four seasons plus sunshine — and the beauty and outdoor activities afforded by the mountains and rivers, and you have a true tourism hot spot. Wine Enthusiast agrees; the magazine listed the Rogue Valley and Ashland as one of its top 10 global wine destinations for 2016.
Locals, like Weisinger, notice the increase in visitors. He says 2015 showed a substantial increase in the percentage of Rogue Valley guests who included wine tasting as part of their travel plans.
He adds, "It is hard to find this much diversity in a small area."
And those exciting, trendy varietals like Pinot Noir, Malbec and Tempranillo? They share a permanent home right here in the Rogue Valley.
Jade Helm is the primary author of Tasting Pour, a blog about wine, cocktails and food. Her expertise is evidenced by credentials from the Society of Wine Educators (Certified Specialist in Wine) and the Wine and Spirits Education Trust (Diploma in Wine and Spirits) and from the Court of Master Sommeliers (Certified Sommelier).