The Changeup: Vinifera Obscura
TeSóAria rescues Abouriou from the brink
This column is devoted to discovering unusual Oregon wines that are well-made but far removed from the beaten path. To that end, I recently tracked down a wine made entirely of Abouriou, a grape that came so close to extinction it could have been Jurassic Park's house red.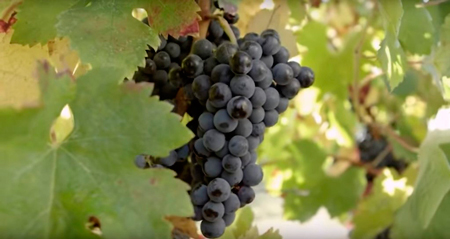 Winemaker John Olson's TeSóAria Vineyard & Winery sits on the banks of the North Umpqua River in Roseburg. The winery also has a tasting room on N. Williams in Portland, where we sat down to discuss Abouriou, a grape with so few acres planted in America, our federal government refuses to officially recognize it. That's why the TTB (Alcohol and Tobacco Tax and Trade Bureau) informed Olson he couldn't list the grape's name on the label. Instead, he christened it "Redacted," a perfect word for such a secretive wine.
Abouriou was once widely planted throughout southwestern France, primarily around Villeréal, a small commune in the Lot-et-Garonne department. When the phylloxera wine louse ate its way through the region in the mid-19th century, Abouriou was wiped from the map.
Or so it was assumed.
During the 1880s, a keen-eyed farmer spotted an Abouriou vine growing up a castle wall. He turned the seeds over to local grape broker Numa Naugé for safe keeping. Today, there are fewer than 800 acres planted in Southwest France, almost exclusively added to boost tannic structure in red blends. Despite its near extinction, Abouriou cuttings made their way to California in the 1890s.
Abouriou became so popular in California field blends that at one point in the mid-20th century, more was planted in the Golden State than in France. In the 1960s, wines like Cabernet Sauvignon and Chardonnay became king of the scene in Cali, with Abouriou vines ripped out to make room. By the mid-1990s, the beleaguered Abouriou had diminished to the point that California state officials removed it from its official winegrape lists. Thankfully, it didn't disappear altogether.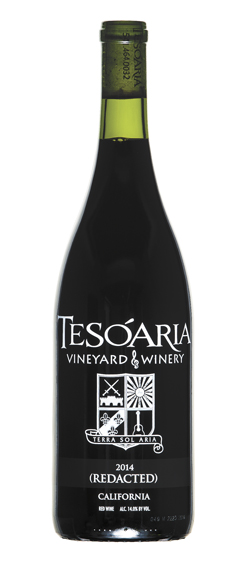 Until a few years ago, two tiny pockets of Abouriou existed in California, one in the Russian River Valley and the other in Lodi. The former's location is Darek Trowbridge's Old World Winery, where his great-grandfather first planted Abouriou in 1890; the latter was the vineyard of Norman Knoll, a Lodi legend who had been growing grapes and making wine for nearly 70 years. Olson first met him back in 2010.
With Abouriou grapes he purchased from Knoll, Olson produced his 2014 TeSóAria "Redacted." After Knoll's death in 2015, his vineyard was sold. Unfortunately, the new owners promptly ripped out the Abouriou vines. Today, only Trowbridge's two acres survive in California. Luckily, Olson persuaded Knoll to give him enough cuttings to plant five acres on his Roseburg site.
"I had never heard of the grape before I met Norman, and I had no intention of making a 100-percent Abouriou wine. I was going to use it in a blend like they do in France," Olson explained. "But I was barrel tasting the first vintage with a few wine club members, and they blurted out 'This is so good, you should bottle it by itself.'"
By the time this column appears, Olson will be sold out of the 2014 "Redacted" ($42). The second vintage, 2015, also made with Knoll's Lodi grapes, will be released in late 2017 or early 2018. Olson estimates his first Oregon-grown Abouriou will be released in 2020.
Recent DNA profiling indicates a link between Abouriou and both Cot (Malbec) and Merlot, which explains why Redacted reminds me of my favorite Malbec-based wines from Cahors and Argentina. It starts with the wine's color, a dried cranberry just shy of a Cahors-like "fade to black." There's a tiny rim developing, but even that's a dark ruby hue.
This was my first Abouriou, and the only reason I even knew the grape was because it is usually the second listing in wine reference books. A quick sniff from the glass produced a vivid burst of red raspberries and blackberries. The fruit was soon joined by a savory touch of roasted pork and dried thyme — a pairing I'd recommend for the wine. After an hour, the wine developed scents of ripe nectarines and a wisp of marzipan. As much as I wanted to keep taking Frank Booth-like hits off my glass, it was time to actually start tasting.
Abouriou has a reputation for being high in tannin and low in acid. While I did find the acidity soft, the tannic structure was less chewy than expected. I attribute this to a combination of time in the bottle and the fact Olson gently pressed the fruit to avoid extracting too much tannin. As a result, "Redacted" had a pleasant, sturdy mouthfeel that wasn't overpowering.
The fruit on the palate was closer to blueberry than black, dancing a brisk tango of tobacco and dried fig flavors across the tongue. Olson used minimal new French oak, so the fruit expresses itself in precise fashion. A pronounced spiciness reminded me, once again, of Malbec from Cahors or Argentina. Overall, I thought "Redacted" was a nimble, balanced wine that felt nearer to 13 percent alcohol than the 14 percent listed on the label.
TeSóAria "Redacted" is a pleasant changeup from a steady diet of Pinot Noir, and it's somehow comforting to know a grape like Abouriou even exists, growing in relative obscurity. Many stubborn types, from Numa Naugé to Norman Knoll, worked hard to keep this grape from extinction. Now it's our turn to help it thrive.