Tantalizing Truffles
Festival reveals glory of Oregon's prized fungi
By the second course, even if you've never had the experience of eating truffles, you learn the first abiding rule of truffle consumption: You want more.
If there are four perfect, petal-like shavings of Oregon black truffle on your plate, you want five. Six would be nice. If you've had six courses infused with truffles, you want seven. The brioche roll from Carlton Bakery dotted with a pearl of black truffle? Great, but how would it be with two pearls, or four? Unlike nearly any comestible I've experienced, the musky, earthy truffle engenders its own cycle of longing and satisfaction.
The occasion for this particular reverie was a dinner held at The Allison Inn & Spa celebrating the opening weekend of the Oregon Truffle Festival, a two-week affair in January, first in the northern Willamette Valley and then in Eugene, the event's home base.
Dozens of participants scratch around wooded glades in search of the prized, extremely rare tubers. Truffles defy cultivation, as Charles Ruff, culinary director of the festival, explained at dinner that night. They must be apprehended wild near the roots of trees, preferably oaks. White truffles grow closer to the surface and can be found by raking away the top layer of leaves and forest floor, but Oregon black truffles may lie as much as a foot underground and are best discovered by hunting with a dog trained for truffle duty.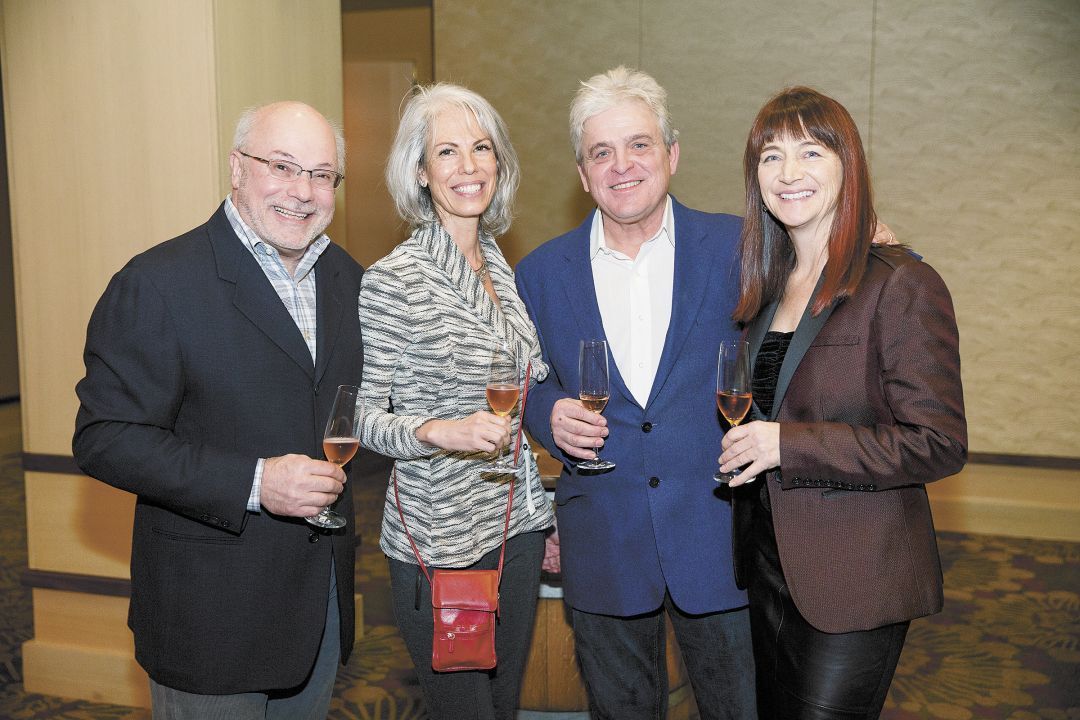 To that end, Ruff proudly showed pictures on his phone of some of the baseball-sized beauties unearthed that week featured at a series of dinners like mine across the region. At The Allison, a sold-out crowd of 50 gourmands tucked into a five-course dinner prepared by Executive Chef Sunny Jin, with wines by Ken Wright and Tony Soter, both of whom were in attendance.
The second course, a simple coddled egg onto which had been shaved a few slices of black truffle, revealed why truffles have been referred to as the "diamonds of the kitchen." A perfume of earthy musk, far more powerful than any mushroom, rose from the plate, filling the mouth with its fragrance as it attached itself to the fat in the yolk, transforming the dish. Excuse me, Sunny, but do you have any more of these lying around? I'll take a dozen.
The same experience played out in subtler ways in subsequent dishes of a perfectly smoked scallop on truffle purée, slices of pan-seared duck breast in a white truffle foie gras emulsion and boudin blanc with bits of black truffle mixed into the sausage.
All courses were delicious in their own ways, especially when paired with Wright and Soter's gorgeous 2008 Pinot Noirs, but it was the final dish, a white truffle ice cream bursting with aroma, melding the intense truffle aroma and flavor with a velvety frozen dessert that really sealed the deal. Is there more of that? I would mortgage my house to take home a pint.
Obviously, it's time to start digging and training my dog if I'm ever to be truly satisfied.
Author/journalist Jim Gullo has contributed to a variety of national and international publications and is the author of two books; he lives in McMinnville with his family.