Storm-Proof Fête
Cannon Beach cozies up for blustery, big event
Hurricane-force winds the night before Savor Cannon Beach did not deter diehard wine fans at the sixth annual celebration. Held throughout the quaint and walkable coastal town March 10–13, this year's event enjoyed attendance on par with previous years. Being springtime on the coast, everything from sideways rain to sunbreaks can and has occurred.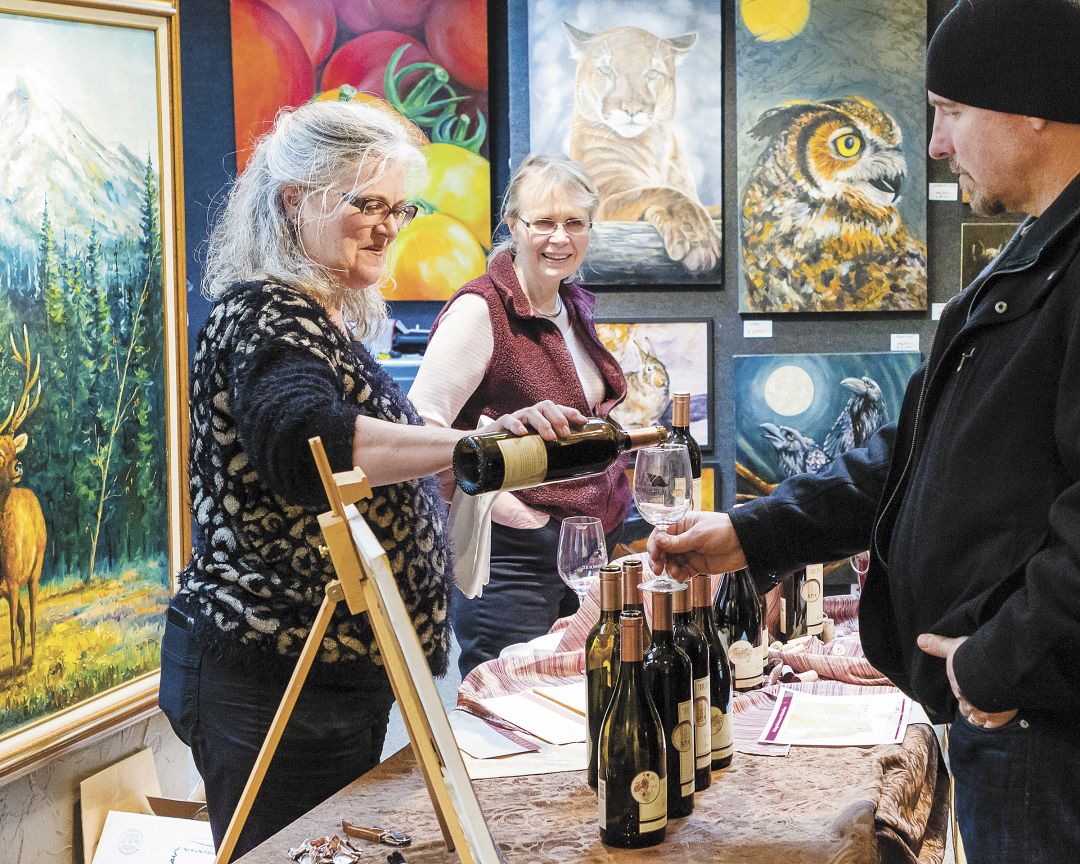 The brainchild of Gary Hayes, publisher of Coast Explorer Magazine, Savor Cannon Beach expanded on the efforts from the previous organizer, Cannon Beach Preschool & Children's Center, which used to hold the event earlier in February. As a result, this nonprofit organization is the beneficiary of the proceeds from the first 500 tickets sold each year.
The well-orchestrated wine and culinary festival spans the postcard town from Tolovana to midtown, to the downtown core. Changes in 2016 included several events located at Tolovana Inn, the experimental wine and cheese walk, and the introduction of an intimate winemaker's table experience.
Regarding moving some key events to Tolovana, Hayes says, "Savor Cannon Beach has always focused on intimate, focused and educational wine events, setting us apart from large industry shows. I think that's what people love about our event. This year, we moved most of the larger festival events to the Tolovana Inn ballroom, which still offers us an intimate setting, but does allow us to increase our attendance slightly and offer more banquet seating."
In total, there were eight opportunities for wine connoisseurs to sample Northwest wines, visit with winemakers and learn a thing or two in the process. The weekend began with the Thursday Night Throwdown, pitting Oregon wines against their neighbors to the north. It's a friendly competition invariably ending in a tie but not before tasting 12 amazing wines and a smorgasbord of small bites prepared by the reigning champion of Iron Chef Goes Coastal, another unique beach experience.
The inaugural Winemaker's Table, limited to 24 tickets, is described as "speed dating meets wine tasting." Tables of five were joined by a winemaker or winery representative who poured three to four horizontal, vertical or library wines and answered questions for 15 minutes until the bell rang, when participants changed tables. It proved a pleasant addition sure to become a mainstay.
Two unpretentious wine seminars were hosted respectively by husband-and-wife team Hank and Nancy Sauer, and syndicated wine writer Andy Perdue. As former educators, the Sauers sprinkled their "Wine Paths Less Traveled" presentation with insider tips while Perdue's easy-going demeanor delivered a refreshingly down-to-earth discussion on the differences between Old and New World Syrah.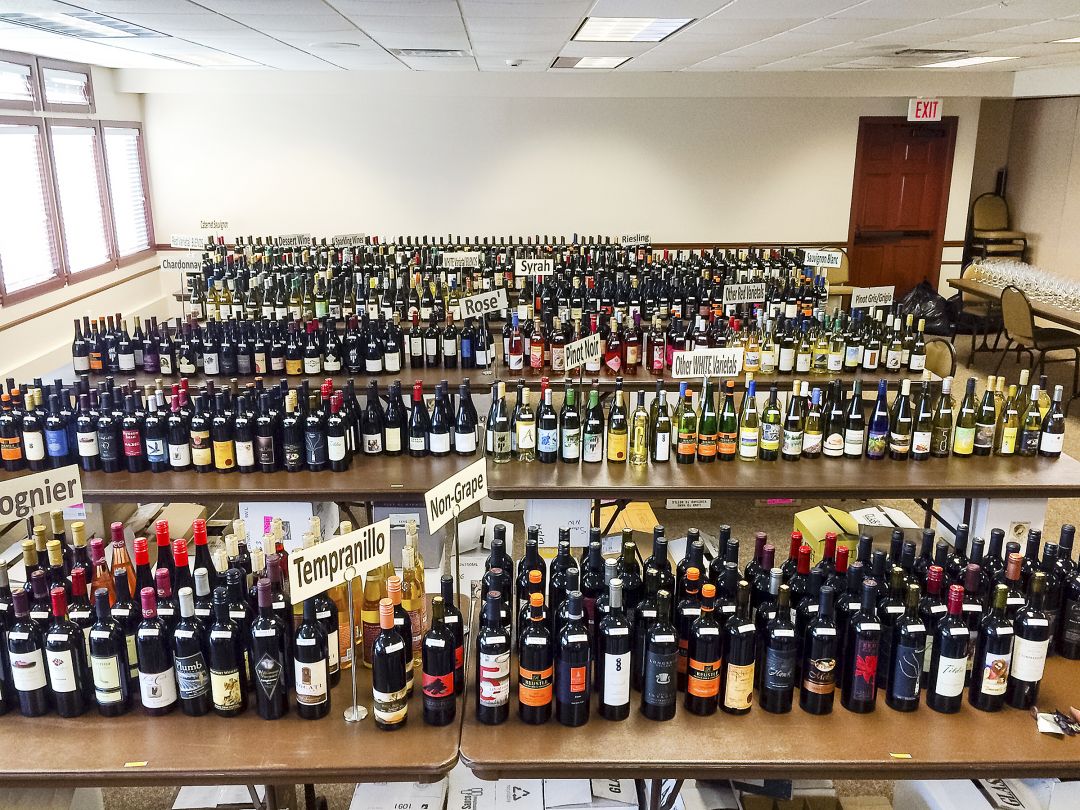 Perennial favorite Battle of the Blends showcased four red and four white blends alongside Battle of the Bites, with hors d'oeuvres prepared by local chefs. Attendees voted Chef Bob Neroni's savory sweet brie cheesecake topped with crisped prosciutto as the winner.
Friday evening's Wine, Art & Cheese Walk offered guests more time to taste all the offerings as well as enjoy 10 different regional cheesemakers. Perusing some of the coast's finest galleries while sampling award-winning wines is a step up from most area wine festivals. Saturday's Wine Walk gave guests even more tasting opportunities — minus the cheese — and was increased by 200 tickets to 700 for eager festival-goers. The event's expanse, from midtown to downtown, hosted by 23 retailers, kept this key festival event relaxed and casual.
Savor Cannon Beach truly is a fantastic opportunity to taste — over the course of four days — approximately 150 wines from dozens of wineries representing Washington and Oregon. Little perks like winemaker's dinners, glassblowing demonstrations, wine-themed art exhibits and specialty shops highlighting coffee, chocolate, oil and vinegar, and spirits tastings are just other ways residents and shopkeepers of Cannon Beach contribute to this popular event.
As more people discover the unique, intimate nature of Savor Cannon Beach, there is still little risk of it growing too big; as Hayes pointed out, Cannon Beach does not have any large venues for events. His team also sells most tickets in advance and each one is capped at a relatively low number — except Saturday night's Wine Walk. Word does continue to spread, however. About 60 percent of this year's crowd traveled from out of state — primarily Washington — but attendees also traveled from 14 other states and British Columbia, too.
Weeks prior to the festivities, nine professional judges evaluated 500 wines for the SavorNW Wine Awards. Winners predominantly represented Washington and Oregon, but entry is open to wines produced in Idaho, Alaska and British Columbia, as well. More than 70 entries earned medals; Reustle-Prayer Rock Vineyards swept the list with 17, followed by Schmidt Family Vineyards with seven.
Dates for the 2017 Savor Cannon Beach have already been set for March 9–12. For more information, go to www.savorcannonbeach.com or www.cannonbeach.org.
Viki Eierdam is the wine columnist for The Columbian and a freelance writer. She lives in Battle Ground, Washington.