Stoller Buys Chehalem
After 24 years of partnership, Chehalem Wines co-owner Bill Stoller has purchased Harry Peterson-Nedry's share of equity in the brand.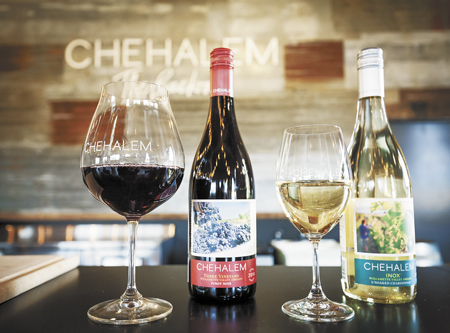 Chehalem was founded in 1980 by Peterson-Nedry, an early grapegrower in what would become the Ribbon Ridge AVA. The brand owns three estate vineyards planted in three regions of the Willamette Valley.
"Harry has been a mentor to me," said Stoller, whose Stoller Family Estate comprises a 398-acre property in the Dundee Hills. "When Harry first asked me to be an investor, I saw an opportunity to help fund a friend's dream and the chance to be part of something with the potential to be iconic. As we enter this next chapter, I am honored to shepherd Chehalem's legacy."
Peterson-Nedry, now 70, plans to devote full attention to managing his 48 vineyard acres in Ribbon Ridge, crafting wines for RR, a much smaller brand he started 16 years ago.
The ownership change will allow the two brands, under the leadership of President Gary Mortensen, to leverage economies of scale while distinguishing autonomy.
Peterson-Nedry says he's comforted in knowing Stoller will respect Chehalem's heritage "in a way that no one else could."