Spectator Sport
Magazine editor game to chat with OWP
Harvey Steiman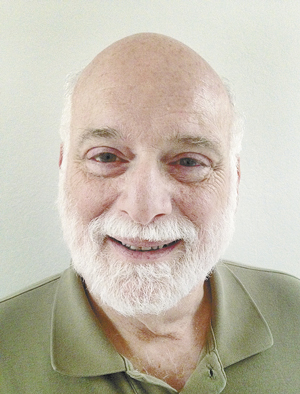 Since 1983, Harvey Steiman has been a key part of Wine Spectator. First, he was the magazine's managing editor; then, executive editor. Currently, he is editor at large of what continues to be one of the world's most respected wine publications.
Wine Spectator was not his first job as a food-and-wine writer. In 1973, Steiman was assigned to the food beat at the Miami Herald. Subsequently, from 1977 to 1983, he worked as the food-and-wine editor of The San Francisco Examiner.
His résumé also includes author. His most recent work, "Wine Spectator's Essentials of Wine," was published by Wine Spectator Press in 2000. In 1979, he penned "Great Recipes from San Francisco," followed by "Chinese Technique," an illustrated cooking guide co-written with renown chef Ken Hom.
Steiman was once a jazz radio disc jockey, and from 1982 to 1993, he hosted the popular talk show "In the Kitchen with Harvey" in San Francisco. "Harvey Steiman's California Kitchen," a cookbook based on his radio program, was published in 1990.
Steiman lives in San Francisco with his wife, Carol, where they frequent the opera, the symphony and the occasional jazz club. They also travel avidly, but from April to October, the couple lives and dies with the San Francisco Giants baseball team.
It was announced that Tim Fish is assuming coverage of Oregon and Washington, a region you covered for many years. Can you please explain to our readers how your role has changed at Wine Spectator?
Although I no longer taste and review new releases, most of my job remains the same, with a focus on writing profiles of people in wine, features about wine pairing, retrospective tastings and news. After 33 years as a Wine Spectator taster, the logistics and time it takes to blind-taste and review 2,000 wines a year took enough of a toll on me that it made sense to hand off these responsibilities.
Fortunately, we have some outstanding tasters on our staff. Tim Fish worked with me for more than a year, blind-tasting Oregon and Washington wines alongside me and accompanying me on separate visits to key vintners and vineyards in both regions. He has proven his ability and consistency with California sparkling wines, Zinfandel and Rhône varieties, his responsibilities for years. I am confident that he will apply the same standards to the Pacific Northwest.
Over the years of covering Oregon and Washington, you've tasted thousands of wines. Which AVA (from either state) has made
the greatest impression on you?
I see the same kind of distinctions among the sub-AVAs in the Willamette Valley as I do in the sub-appellations of the Côte d'Or. But for me, the most distinctive terroir in America is one of the newest AVAs: The Rocks District of Milton-Freewater. The wines from these vines, planted on dramatically stony soils, sing a whole chorus of unmistakable aromatics and flavors, and make some of the greatest wines in America — and, by the way, it's on the Oregon side of the Walla Walla Valley AVA.
What are some of your favorite vintages here in Oregon?
I prefer to think in specific wines rather than vintages. Somebody always makes special wines in cool, wet years, like 1997, 2007 and 2011, even if success is less widespread. Great years, such as 2008 and 2012, produced a higher percentage of great — and longer-lived — wines.
For Pinot Noir and Chardonnay, the grapes Willamette Valley is known for, I like vintages that were neither too hot, nor too cold, [neither] too wet, nor too dry. I have a special affection for 1993, 2005 and 2010, in which many wines hit the sweet spot for my own personal tastes.
Some Willamette Valley producers are suggesting, in the long run, Chardonnay could become the region's most prized wine, rivaling Burgundy and replacing Pinot as the Willamette Valley's flagship. What are your thoughts on this prediction?
Although I have written about rapid improvements in Willamette Valley Chardonnay, I am not ready to pronounce it superior to Pinot Noir as a category. I expect it will eventually reach the kind of parity we see in Burgundy. It will be a challenge for Chardonnay, which must compete with virtually every other region in the world, to exceed Pinot Noir's well-established presence in the minds of consumers and the trade.
On your blog, you wrote the following about the 2013 and 2014 vintages of Oregon Pinot Noir: "Vintners are getting good enough to adjust their winemaking choices, encouraging more generosity in a supposedly light vintage, paring away the extra weight in a riper one, in search of wines with transparency." Do you consider it a violation of terroir if winemakers manipulate wines to counteract what the vintage offers?
What good does it do to accurately reflect what a vintage gives if the wine is not pleasing? Wine should deliver a harmonious whole, inflected by the vintage.
How to prune, whether to thin, when to pick, whether to encourage the yeasts that come in on the grapes, how much to correct deficiencies, making barrel selections for different bottlings … these all affect finished wines. The best vignerons make choices to achieve transparency, to bring out what distinguishes the site in a compelling wine.
There's no point in making an insipid wine in a light vintage, but good choices can make it more appealing. Letting the grapes get too ripe in a hot vintage obscures terroir instead of celebrating it. The best winemakers adjust to the vintage so we can appreciate all these elements better.