Somm Alpana Singh
Born and raised in Monterey, California, Alpana Singh worked in her family's ethnic grocery store while growing up. At age 19, Singh landed her first job in the wine business as a sales clerk at Nielsen Bros. Market in Carmel, California.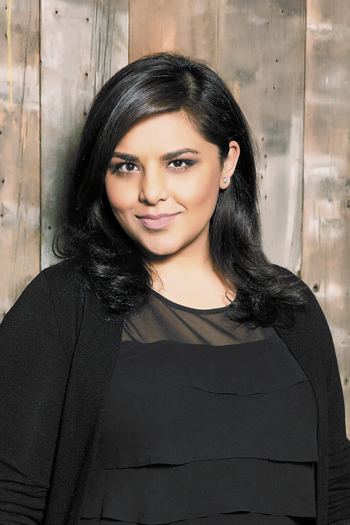 In 2000, at age 23, she became the sommelier for the highly acclaimed Everest Restaurant in Chicago. Three years later, Singh passed the Master Sommelier exam, becoming the youngest woman to complete the final level. Her first and only book, "Alpana Pours: About Being a Woman, Loving Wine, and Having Great Relationships," was published in 2006.
In December 2012, Singh opened The Boarding House, a wine-driven restaurant in Chicago. Singh closed out the nationally regarded restaurant's first successful year with an all-female culinary and beverage team. As a result, in 2013, she earned a "Sommelier of the Year" Wine Star Award from Wine Enthusiast and was named one of Food & Wine's "Sommeliers of the Year."
For 10 seasons, Singh hosted Emmy Award-winning "Check, Please!," a weekly restaurant review show on Chicago's local PBS station; she also hosted the "Ask Alpana" segment on "Chicago Tonight." Singh has appeared on "The Today Show," Food Network's "Iron Chef America" and in numerous publications, including Newsweek, Food & Wine, Wine Spectator and others.
In February 2015, Singh opened her second restaurant, Seven Lions, in Chicago. The following year, she announced her third venture, Terra & Vine, in nearby Evanston, Illinois.
Q: What's been the most surprising part of being a sommelier?
How interest in the profession has grown over the years. When I first started in the business in 1997, being a sommelier was a curiosity known to a select few. In recent years, the profession has gone mainstream thanks to the documentary "Somm" and the tremendous work and educational outreach done by the Court of Master Sommeliers.
Q: What was it really like to study for your somm certifications? What is the hardest part of the test?
I started studying for the exam at a very young age, which was a blessing and a curse — so to speak. On one hand, I had the ability to be completely focused on my studies since I lived alone and didn't have the responsibilities of a family to look after, but on the other hand, I was like any 23-year-old who would rather go out and socialize with her friends instead of studying vineyard maps and methods of wine production. I would say that for anyone studying for this test, keeping the balance of time and making sure to rest and not lose sight of your loved ones is always a challenge. The toughest part of the test was not knowing what to expect in terms of what was going to happen the day of the exam. You never know what the wines will be, what questions will get asked, how your nerves will react or even the chance your sinuses might start acting up. It's not like a dissertation where you can formulate your answers over time and it's fairly predictable.
Q: What is the key to creating a good wine list?
Making sure it represents a point of view without being too dogmatic. At the end of the day, a wine list should serve the needs of the guest, and it's important to make sure that there is something on there for everyone. You may not like buttery and oaky Chardonnays, but a lot of our customers do, and it's not our place to make a guest feel alienated or inferior because of something we personally do not like. That type of attitude drives me crazy, and it represents the antithesis of good hospitality, which is what being a sommelier is all about.
Q: What would influence you to encourage a diner to order an Oregon Pinot (or other wine) at your restaurants?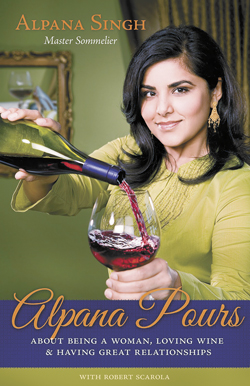 I often recommend Oregon wines to guests looking for a more classic, Burgundian example of Pinot Noir. This is a huge generalization, of course, as plenty of California producers make wines that show restraint and elegance but Oregon Pinot Noir automatically tends to be more elegant and not as ripe and fruit-driven. They also represent a good value and often come with a good story of a boutique nature. I think most of our customers see Pinot Noir and Oregon as synonymous. Add wild Salmon, and you have an epicurean trinity.
Q: What is the biggest mistake people make when ordering wine?
They stick to what they know and don't try new things for fear of disappointment. I get it, wine can be expensive, but there is a whole world out there to discover, and you have to take some chances. You win some. You lose some. But that is how you learn. It's a rather appropriate metaphor for life when you think about it.