Thanksgiving Table Wine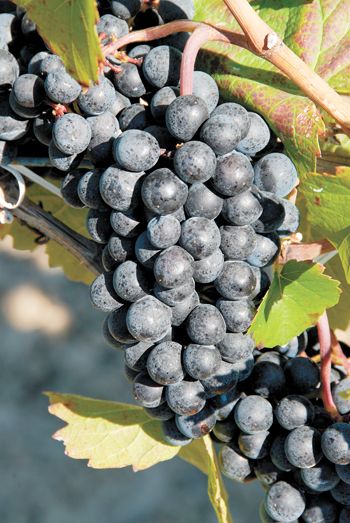 "Other than Pinot Noir, what variety of wine, ideally something local, would pair well with a traditional Thanksgiving meal? We love Pinot but are looking for something a little different to show off to our out-of-town guests." - Paul in Troutdale
Whether not wine was served at the first Thanksgiving in 1621, wine has now become an important part of the treasured celebration.
What you choose for your table is a personal decision, but there are wines that pair best with turkey, stuffing and the rest. May I suggest Pinot's neighbor, Gamay Noir?
While Gamay Noir is a French variety thought to have originated in the Burgundy region of France (the same homeland of Pinot Noir), the complex red wine has found a home here in Oregon, too.
Noted producers like Brick House, Evening Land, WillaKenzie, Chehalem, Methven, Amity, as well as newcomers Bow & Arrow and Division Wine Co., are taking Beaujolais to a whole nouveau level with great tasting wines and a serious commitment to the variety.
Gamay Noir's slightly higher acid profile and propensity to taste best with a slight chill make it the kind of wine that not only satisfies the taste buds of both red wine and white wine lovers but it also quenches the thirst brought on by all those rich — dare I say salty — foods. Gamay usually produces a wine that is light- to medium-bodied with aromas of violet, lilac, strawberry, raspberry and the holiday-appropriate cranberry. Spread that on your bird…
Gamay is the perfect solution to the turkey conundrum. Whether it's from France or Oregon (go Oregon), it will undoubtedly make you, your guests and your pocketbook very thankful. With prices that range anywhere from $10 a bottle up to $30-plus, you'll have enough dough leftover for turkey pot pie and a few extra bottles of wine.
Happy Thanksgiving! Jenni Cossey
I look forward to receiving more of your questions. Email me at jcossey@oregonwinepress.com to submit your questions and I'll see you next month!