Following the Script
New winery begins with friendly dialogue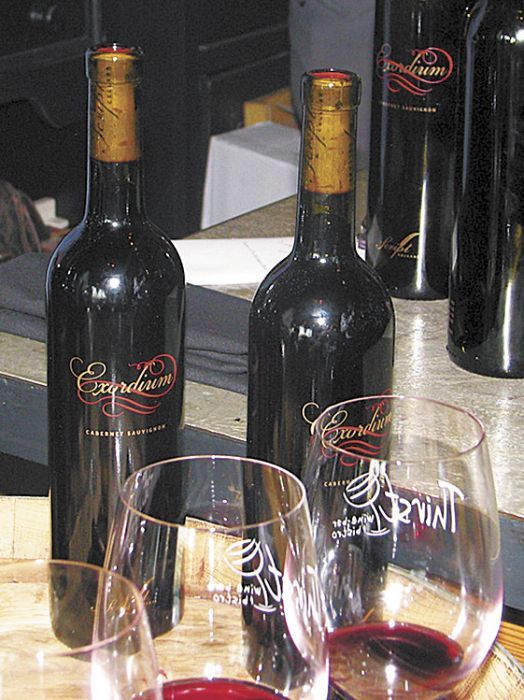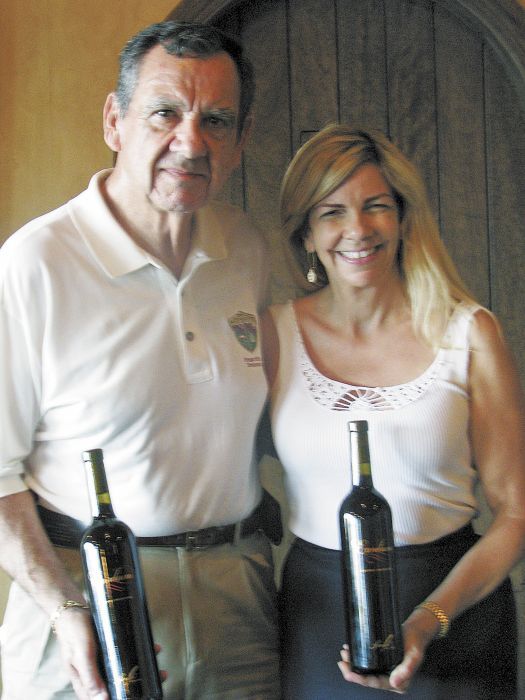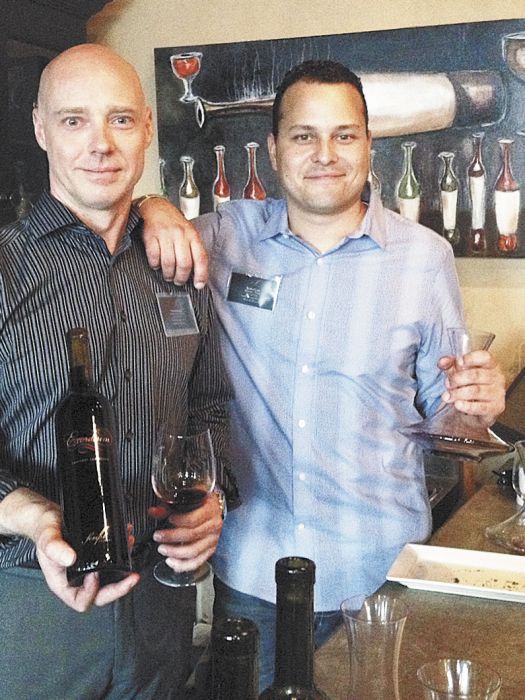 Three friends walk into a tasting room… Although this sounds like the opening of a joke, this was the first scene of what would be called Script Cellars.
First, let me introduce all the characters.
Fred Armstrong, sommelier for Portland's Ringside Restaurants and head somm for the Classic Wines Auction, knows everybody in the Portland market, from winemakers to distributors to, of course, some of the top wine connoisseurs in town. Armstrong is a serious man but lights up when conversation turns to his passions: James Bond, Jaguar (the car) and wine.
Bradford Cowin is about the most charming — finishing school — man you will ever meet. For the past eight years, he's played both sides of the fence by working as a sommelier and winemaker. Before moving to the Portland area, Cowin was the wine director at The Lodge in Vail, Colorado, during the tourist season, balanced with working at wineries — Andrew Rich, Williams Selyem, R. Stuart, Longshadows — during the slow season.
Ken and Cheri Hick are not just real estate investors, but one of the most powerful couples in the Portland social and charity scene. Board members of Oregon Ballet Theatre and major donators to everything from OHSU's Cancer research to Wildcat Haven, they keep local culture interesting.
A 2011 road trip to Walla Walla Valley for "release weekend" with Armstrong and the Hicks led to a conversation about making their own wine. The couple wished they had a high quality wine to have around the house for personal consumption, for friends as well as enough to donate at various local charity auctions.
Cowin was working that day at Long Shadows, Alan Shoup's wine project, and joined the other three for dinner. He mentioned he wanted to start his own label someday. Not knowing the previous conversation in the car, the three friends looked up and started giggling. It was a perfect match. They hatched a plan.
Thanks to his connections in the Washington wine world, Cowin was able to source two tons of fruit from Wahluke Slope's Weinbau Vineyard for their first attempt, Exordium, 100 percent Cabernet Sauvignon.
Sourcing good fruit is one of the most difficult parts of being an upstart winery, yet Script Cellars, whether from plain luck or Cowin's charm, now has contracts to buy all the high quality fruit they need. In 2012, Chris Camarda, owner of Andrew Will Winery, sold them some of his "Two Blondes Vineyard" Cabernet Franc and Cab Sauvignon. A year later, Script now has a contract to buy these grapes long term. They're also sourcing fruit from The Benches in Horse Heaven Hills and Dionysus in the Columbia Valley for future wine labels already in the barrel.
Speaking of barrels, the usual recipe for Bordeaux varietals is 18 months in 20 percent new oak. Script Cellars would rather use 50 percent new French oak and the remainder in once-used French oak. They also prefer two years barrel aging — Silver Oak and Opus One-like strategy — which Cowin says, "creates a more integrated wine with balance."
How did the inaugural wine taste? At the Script Cellars launch party, inside Portland's Thirst Wine Bar, the crowd was a combination of local somms and distributors, (friends of Armstrong and Cowin) and local charity executives (friends of the Hicks). As each began to sip the results, a mixture of awe and relief filled the room. Guests were in awe of the well-crafted wine, and the four friends were relieved, knowing these people were going to buy their product; not just to support them as friends but because the wine tasted more like an established cult wine than someone's first effort.
Exordium Cabernet Sauvignon shows bright red and dark fruit on the palate, black cherries, cassis, plum skin and tart blueberries. Tannins are present but balanced in the wine. The 2011 vintage was the coolest in Washington in the last 30 years, and this wine shows it with a good whack of acid that leaves your mouth salivating long after swallowing. Very drinkable now, but with this level of acid and tannins, the wine could easily be laid down and revisited 20 years from now.
I had the opportunity to visit with Cowin and Armstrong in McMinnville, where they are barrel-aging the wine. Their plan includes three different Cabernet Sauvignons from three different vineyards.
Granted, this was barrel tasting, and a lot will happen to the wine before it is bottled. Even so, it was amazing to note the differences from one vineyard to the next.
The first, Weinbow Vineyards Cab Sauv, called for a steak with its grippy tannins that shake your hand and recede your gums. Flavors of plum skin, dark cherry, jammy boysenberry and blackberries played on the palate.
Two Blondes Vineyard was so soft — strange to say for a varietal as bold as Cabernet Sauvignon — I would call it "feminine." The fruit was much darker, blackberry notes predominated, followed by cranberry and pomegranate.
Dionysis Vineyard was the darkest of the bunch. As fruit-forward as it was, the wine also showed a lot of minerality plus hints of pencil lead and cedar — as if someone cracked a No. 2 pencil close to your nose.
Cowin is a firm believer of letting the vineyard speak more than the winemaker.
"Our wines are unfiltered and unfined, and we only rack three times. All the work is done in the vineyard, so our job is to gently transfer that into the bottle."
Why the name "Script Cellars?
Armstrong answered, "We are writing our own script and telling our own story." Cowin added, "and the name wasn't taken."
Robert Volz is an Advanced Sommelier. He also owns Pour Wine Bar in Portland.