Rustic Remy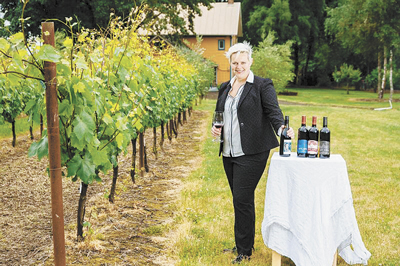 This July, winemaker Remy Drabkin is set to open a new tasting room about seven miles from her urban winery in McMinnville, in the picturesque countryside of the Dundee Hills.
Although "new" is a relative term for the charming 1900 farmhouse on the family's Lone Madrone Vineyard, where Drabkin will pour her Old World-esque, Italian-style wines under her Remy and Three Wives brands.
Drabkin hopes to create a unique experience, mixing a Tuscan-style vibe with the charm of Oregon wine country's earlier days. In addition, a working farm on the property grows a variety of produce — tomatoes, peppers, squash, and table grapes — for local restaurants, plus apples, too.
"[Developing] this property has been a dream for at least the last 10 years, really," Drabkin said, "I've envisioned this location since my family first purchased the property in 1997."
The vineyard tasting room, 17495 N.E. McDougall Rd., Dayton, is open daily, noon to 5 p.m. Remy Wines baR, 905 N.E. 10th Ave., McMinnville, will continue to operate under new hours: Thursday–Sunday, noon to 5 p.m.
For more information, please visit www.remywines.com.