Roloff the Record
TV star talks food, wine and cookbooks
Famous for "Little People, Big World" on TLC, Amy Roloff plays herself on the popular reality TV show chronicling the lives of her family on their Helvetia farm. Amy and Matt Roloff (recently divorced) share camera time with their four children: Zach, Jeremy, Molly and Jacob. Amy, Matt and Zach have dwarfism, while Jeremy, Molly and Jacob are of average height. Interestingly, Zach and Jeremy are fraternal twins despite their dramatic difference in height.
When not being filmed for the show — currently in production for its 10th season — Amy, a former teacher and soccer coach, has turned her focus on being a motivational speaker and philanthropist. The Amy Roloff Charity Foundation (www.amyjroloff.com) makes use of her celebrity by benefiting the needs of kids, at-risk youth and disability groups. In addition, she's given back to the Dwarf Athletic Association of America, helped fund an organization for foster parents and kids, and supported low-income senior housing and a homeless shelter focused on keeping family together.
In 2012, Amy released "Short and Simple" (WestWinds Press), her highly praised cookbook containing 75 recipes from her farm kitchen, with photography by Rick Schafer.
Every October, Roloff Farms opens to the public for picking pumpkins and playing on the property's fun attractions (fun house, corn maze, petting farm, miniature golf, trail loop, hay pyramid, kiddy train, wagon rides and more).
In addition to the popular pumpkin patch, the Roloffs now sell a variety of pumpkin salsa, available at Fred Meyer, QFC and Roth's Fresh Markets. For more information, visit www.therolofffamily.com.
When did you first realize that you had a passion for cooking?
AR: I had a passion for cooking at a young age, around 13 to 14 years old. My mother started working for the first time — at a time when moms didn't really think about careers. Dinner became later and later in the evening, so I began to help out. I found myself looking at magazines, cookbooks, reading recipes, how to prepare food, different kinds of foods and ingredients, and began to go grocery shopping with my dad. Soon, I began making the family dinner and haven't stopped since. I enjoy and love cooking. Going out to eat is still a thrill for me because I don't do it all of the time. I enjoy gathering others around the dinner table for good conversations, food, drink and enjoying each other's company. I always have room for one more at the table.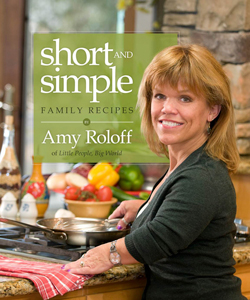 Tell us your favorite recipe(s) from your cookbook, "Short and Simple."
AR: That's a tough one. I like them all. I typically make a meal depending on what mood I'm in. It keeps the creativity of cooking going for me. Obviously, if I'm having a number of people over, I definitely put my mind to the menu and prep.
Here are some of my favorites: Appetizers: Savory Shrimp and Cherry Tomato with Cucumber Dip or Mushroom Goat Cheese Puffs. Breakfast: Cowboy Eggs — because you can do so much to them — as well as Farm Country Omelet and Granola Bars from Scratch. Lunch Fare: That is really hard to choose … nothing like a good homemade burger (Super Burgers with Garlic Fries); I also love the Southwestern Slaw, BLT Salad, and Quiche Lorraine. Time to Gather: Everyone loves my Pork Fried Rice, Chicken Enchiladas, Winter Chili and Mini Meatloaf Dinner. Sweet Endings: Potato Chocolate Cake, Pumpkin Bread, Strawberry Rhubarb Crisp and Rustic Peach and Berry Cobbler are some of my favorites.
A cookbook you can't live without?
AR: Another hard question. "Better Homes & Gardens New Cookbook." It has been around for a long time.
What's your favorite wine varietal (Pinot Noir, Chardonnay, Syrah, etc.)?
AR: I like Pinot Noir, Cab, lighter not heavy Chardonnay and Sauvignon Blanc. I think wine should complement a meal, not overpower it. A lot goes with an individual's preference as well, because if it's what they like to drink and goes well with the meal, then the meal will be fabulous.
Which Oregon wine brands do you enjoy most?
AR: I like a variety of them. I can't name one because I'm sure I'll leave out one I recently visited. I like going to different wineries and experiencing their take on Pinot Noir or Chardonnay. We have a lot of wonderful, fantastic, great wineries not far from the farm. I love it.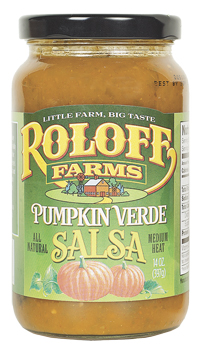 What has owning and operating a farm taught you?
AR: Farming is a lot of work, but good work. Helping farmers do what they can on the farm to keep it going is important. [It is important to] respect what it takes to grow food and where it comes from. Eating fruit from a tree or picking pumpkins from a plant, or tasting tomatoes you grew, there is nothing like it. Love the grocery store, but getting your food from the source is so much better and definitely tastier.
Word has it that you are working on a second cookbook. What's the focus of the book?
AR: I am working on another cookbook. It'll be a combo of recipes that are more creative, upbeat and a little more involved and recipes from fans and friends that I've tweaked, plus a pumpkin section. I want the book to be like you're opening up your neighborhood and bringing it to your home. It's the people around you that enjoy food and cooking. From my table to yours.