Role of Sustainability
Role of Sustainability
Looking behind the scenes at many wineries and vineyards as sustainable and environmentally friendly production practices continue to spread, there is a diversity of opinion about why this is happening.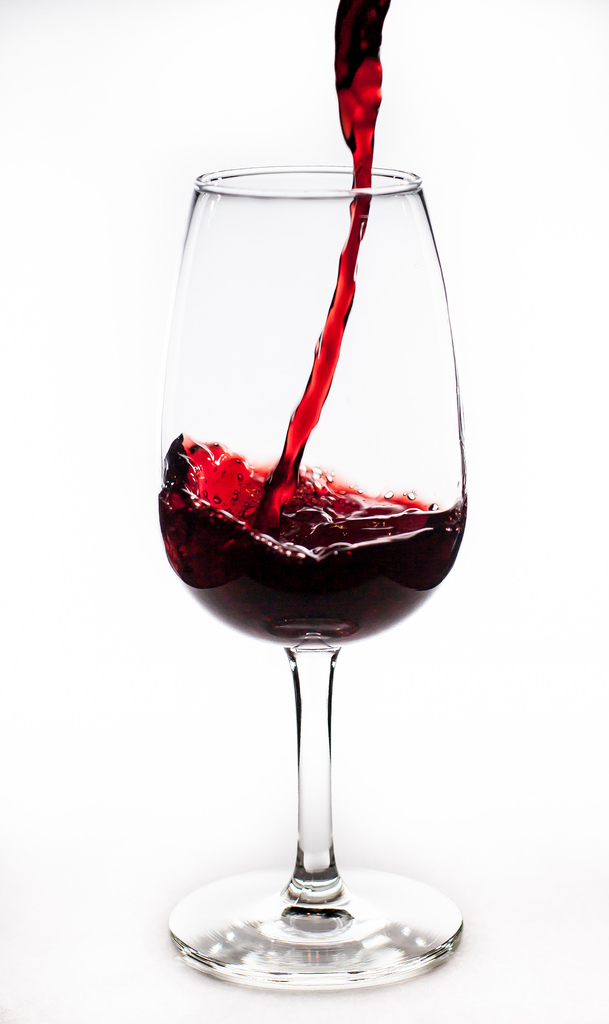 At Full Glass Research, we have done a number of market research projects on "green" production and marketing in the past decade, including, most recently, a multi-phased project for LIVE. Chris Serra of LIVE and Hilary Berg of Oregon Wine Press encouraged me to share some of our findings with the public.
To provide some background, LIVE Inc. is a nonprofit corporation that promotes sustainable agriculture and production in the wine industry through consulting, advice and certification programs in the Pacific Northwest and Idaho. Full Glass Research is a provider of industry and market research to food and drink producers, farmers, regional organizations and governments. Our research includes economic impact studies, category outlook and trend analysis, analysis of grape supply and demand, and consumer and trade market research.
For LIVE, the main research objective was to analyze the role of sustainable viticulture and winemaking in the Northwest. The research was executed in three parts: (1) qualitative research in the form of interviews with producers; (2) a quantitative analysis of a survey of 152 Northwest wineries, vineyards or combined operations; and (3) a survey of 286 members of the wine trade (comprising wholesalers, retailers, restaurateurs and wine media) using the Wine Opinions national trade panel. In addition, for this article I draw on other research I have done on the topic.
Why shift toward sustainable practices? Interestingly, while producers perceived some market advantages to this shift, the largest portion of them cited maintaining and improving the long-term value of the business or property. Some notable findings: (1) More than two-thirds cited building "a sustainable healthy business to pass on to my family" as a key factor; they also agree that "sustainable practices preserve the value of the property." (2) More than 75 percent agreed that "sustainable practices improve the health of the property." (3) Of those surveyed, 85 percent found them "consistent with my personal philosophy."
The marketing advantages were felt to be more general in tone, with much uncertainty on the specifics. While more than two-thirds of producers believed that demand for organic and "green" products will increase steadily in the next 10 years, there was widespread concern that consumers don't understand or pay much attention to growing and winemaking practices or recognize them. The main marketing impact of sustainable practices, in general, and certification, in particular, were believed to occur in the areas of grape sales and trade relations.
In the marketplace, research has shown that sustainability and certification have two potential advantages: (1) differentiation for products or brands (especially at the wholesale tier, where they are inundated with SKUs and need to distinguish one from the other); and (2) functioning as a tie-breaker on the shelf for consumers. A substantial majority of the Wine Opinions trade panel perceived certified sustainable production as improving sales or marketability of the wine, primarily from providing the trade with an extra story or distinguishing feature for the wine. Although only a minority of consumers uses "green" production as a primary factor when deciding on wines, a slight majority would use it as a way to decide between two similar wines.
While any winery or vineyard may adopt sustainable practices on its own, the producer survey indicated that majorities felt that certification increases confidence in the product, as well as in some aspects actually making the process easier.
The latter finding was surprising, but it was backed by both the qualitative
research and comparison of the survey results between LIVE customers and other respondents. LIVE clients rated the certification process as clearer, more responsive and less costly than organic or Biodynamic certifications, and gave LIVE much higher marks than conventional wineries or those unfamiliar with LIVE. They highly valued access to recent research or referrals to successful practices from other clients that LIVE provides, although one major challenge is determining best practices for different climates and terroirs. As a result, LIVE is expanding its investment in both streamlining administration and expanding region-specific councils and consultation.
Interestingly, despite the fact that LIVE producers realize higher-than-average prices-per-ton, and while large numbers view certification as facilitating fruit sales, most believe that this does not correspond to increasing prices of grapes or the resulting wine. This may be a reflection that, unlike most food products, organic or certified sustainable versions of wine do not categorically have a price premium. There are conventional and green producers at nearly all price levels. It remains to be seen if the continued growth in the market for sustainable and organic wines will change this.
Christian Miller has worked in marketing and market research for more than two decades. Since 2005, he has been proprietor and director of Full Glass Research, a firm provides economic and marketing analysis and advice on market and industry strategy for the food and beverage categories. Full Glass Research also helped launch the Wine Opinions national consumer and trade panels and advises Wine Opinions on research design and interpretation. Miller is also the co-manager of the annual OIV Wine Marketing course at U.C. Davis. He has made numerous presentations to buyers, universities, sales forces and industry groups, and is often quoted in trade publications. He holds a B.A. in Economics from Franklin & Marshall College and an M.B.A. from Cornell University's Johnson Graduate School of Management.