Q&A-List
The Dundee Bistro | Chris Berry [Dundee]
The Dundee Bistro
Details: DINE: 100-A S.W. Seventh Street, Dundee RESERVE:503-554-1650 LOG ON:www.dundeebistro.com


In 1999, the Ponzi Family recognized the rapidly growing enthusiasm for wine tourism was not supported by sufficient fine dining experiences in wine country, so they created The Dundee Bistro. Today, its continued excellence in food, service and wine has earned the Bistro a 2016 Oregon Wine A-List Award.

Why is it important to support Oregon wine?
CB: The most important reason to support Oregon wine is the consistent level of quality that has been achieved here. There is a critical mass of knowledge and passion that has allowed Oregon to fulfill its viticultural potential. The cooperative spirit that runs throughout the industry has created an environment that is attracting some of the best talent in the world. When you combine that with some of the best vineyard sites on the planet, the future looks bright.

What are a couple of your favorite food and wine pairings at the restaurant?
CB: My favorite pairing at the Bistro will always be truffle fries and grower Champagne. Simple and classic. As we get into spring and more things come into season, it gets more interesting. The capaletti handmade to order, filled with nettle and ricotta with shaved truffles and the Ponzi Pinot Blanc has been fun this week. Since we have a new menu every day and 18 wines by the glass, as well as more than 300 by the bottle, there are many possibilities.

Name (and describe) the last bottle of Oregon wine that rocked your palate.
CB: The bottle of Oregon wine that really spoke to me recently was the 2011 Adelsheim Elizabeth's Reserve Pinot Noir. Absolutely classic profile with a core of sweet fruit, a dense, velvety mid-palate and a long spicy finish. A classic wine from a vintage that, for me, really demonstrated the point of growing Pinot Noir in a marginal climate.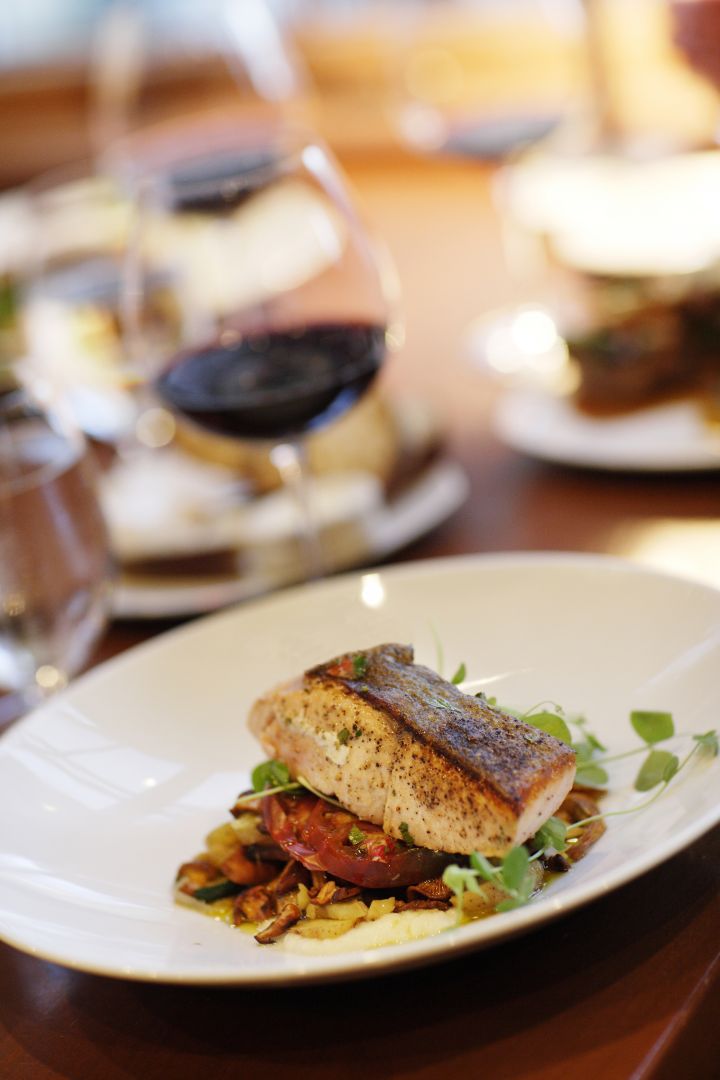 What sets The Bistro apart from other wine country restaurants?
CB: The Bistro has really become an institution and has grown and evolved in parallel with the Oregon wine industry. It has been exciting to see Dundee grow around us and the future development that will come with the bypass. The Bistro was started by the Ponzi family to provide a place to showcase the growing culinary scene in Oregon to the growing crowds coming to our emerging wine region, and I think we have stayed true to that mission statement. Local, sustainable, evolved cuisine presented in an efficient, casual setting with a wine program that showcases our local wines as well as classic wines from classic regions. With the addition of the Bubbles Bar and the expansion of the patio, we are looking forward to seeing all of our friends from the neighborhood and our visitors from around the world this summer.