Pour Possibilities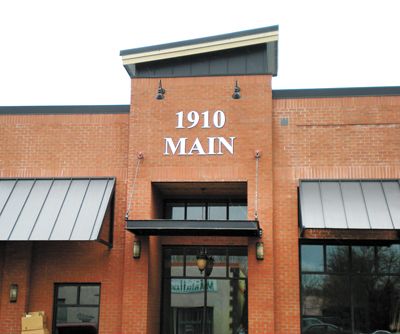 Inspired by the bounty surrounding her hometown of Forest Grove, 30-year culinary veteran Kathy Compton opened 1910 Main Restaurant in April 2011. One and a half years later, her love of the area's wine country has her making plans for another bountiful business, an adjacent tasting room.
The Tasting Room at 1910 Main, located next to the restaurant, will feature wineries that don't have tasting rooms themselves. "We want to showcase wineries that are just getting started and don't have a place that they can send their customers to on a regular basis to pour their wines," Compton said.
Each winery pays a small monthly fee and is required to send the winemaker or a representative, once a month, to present their wines on a pre-scheduled day. Wineries also have the option to host new release and club tastings, as well as other wine-related events. Winemaker's dinners, food and wine pairings, and cooking classes are other possible opportunities for tasting room tenants.
Thus far, wineries include: Sunswept Vineyards, Provincial Vineyards, Cancilla Cellars and Gresser Vineyards. Compton says she has six more slots and would like interested wineries to be within 25 miles of downtown Forest Grove.
With its semi-industrial interior — including a wall of reclaimed barn wood — and the option to order food from the restaurant's rustic, seasonal menu, The Tasting Room at 1910 promises to be a welcome addition for locals and wine tourists in the area.
The Tasting Room at 1910, located at 1910 Main St., will open its doors for the first time during the weekend before Thanksgiving and be open the holiday weekend, as well. After that, visitors can taste the wines Friday–Sunday, 11 a.m. to 5 p.m. The restaurant's hours are Tuesday–Thursday, 11 a.m. to 9 p.m.; Friday, 11 a.m. to 10 p.m.; Saturday, 8:30 a.m. to 10 p.m.; and Sunday, 8:30 a.m. to 9 p.m.
For more information, call 503-430-7014 or visit www.1910main.com.